EXO-Ls AWED By EXO Xiumin's Generous Act Towards Fans During "Idol Athletic Championship"
Netizens discuss the generous and touching presents given to fans that attended the Idol Athletic Championship.
Earlier, we posted that Xiumin was injured during the Idol Athletic Championship and is currently being treated. The fans who were there explained that hundreds of fans cried and cheered on Xiumin as he was injured and got back up in order to head to the hospital. Many other fans also posted about their experience visiting the Idol Athletic Championship.
Originally posted on Pann, netizens discuss the touching act of Xiumin right before his injury at the event.
Titled "Today IAC Xiumin's Presents to Fans," here is the direct translation of the post and comments below:
"Xiumin's hometown is Guri, Nam Yang.
He chose the sandwich place from his hometown and decided to gift his fans T_T_T
It is more meaningful that he personally picked out the sandwiches.
He gave over 330 EXO-Ls one by one his presents.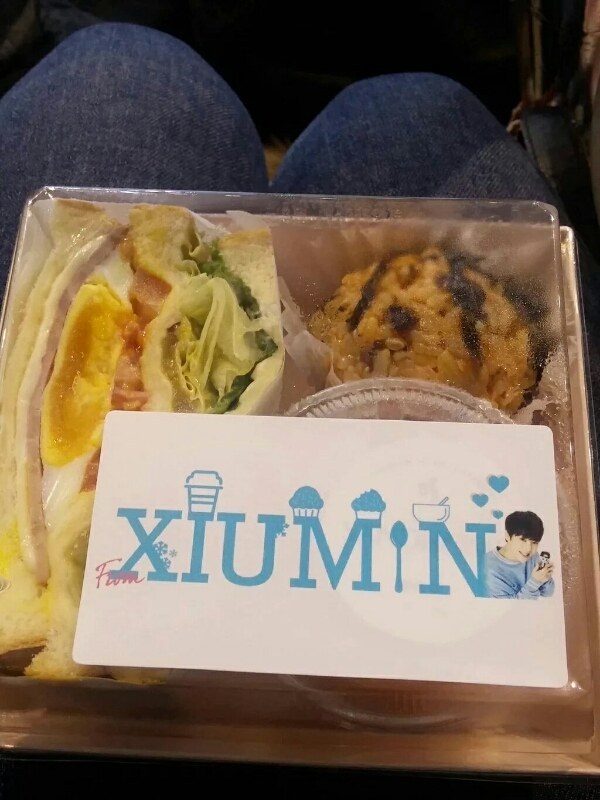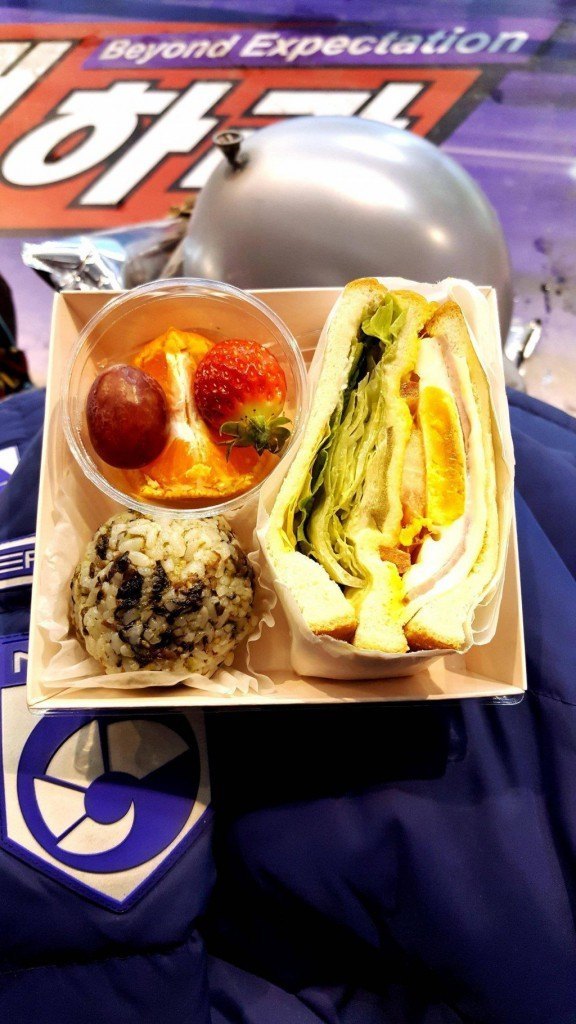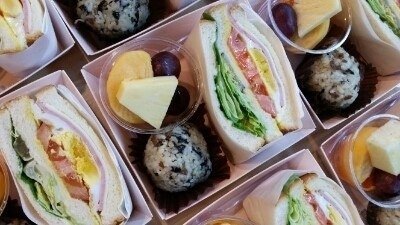 \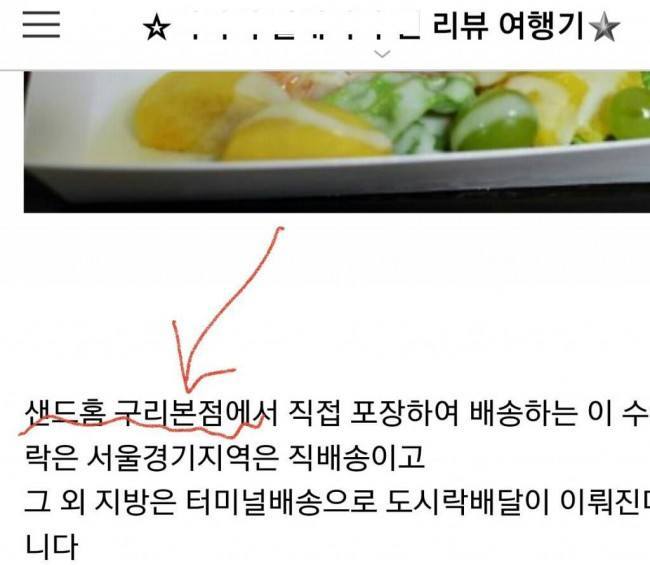 Even prepared drinks and chips.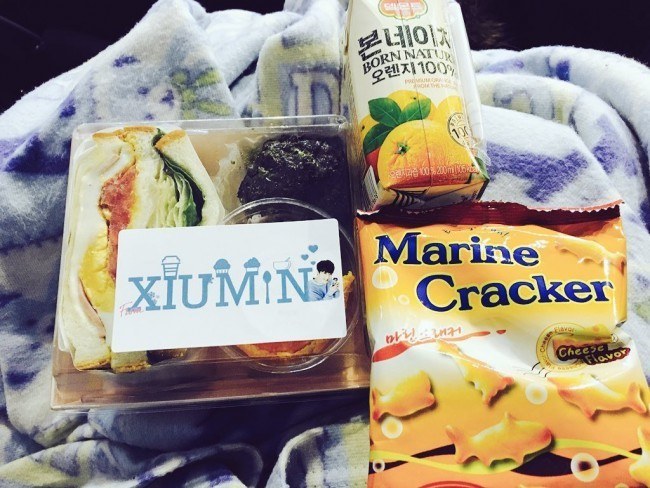 At the scene, all fans cried after he got hurt and went to the hospital T_T
That is why this present from him was more meaningful and touching.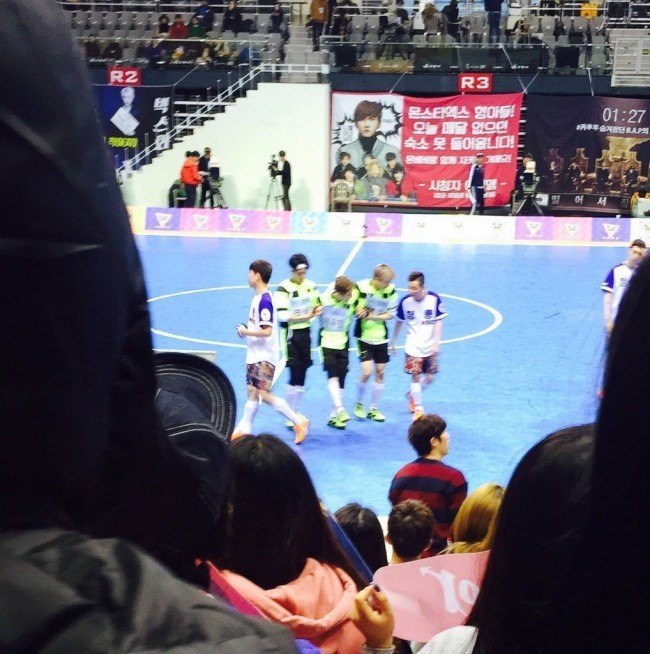 (VIXX members helped him up T_T)
I hope he feels better T_T
+I heard fans are still waiting outside the hospital that Xiumin is in. I hope the fans also get strength!
I hope they get rid of Idol Athletic Championship to prevent further injuries."
---
NETIZEN REACTIONS
Koreaboo has collected reactions from Netizens who commented on the original article from our Korean source. The below comments are the most popular comments at the time of this article being published.
---

[ +409 / -5] I'm not fan of EXO but wow… I even heard EXO gave out great amount of amusement park tickets to their fans and I was amazed
[ +370 / -3] It was probably hard for him to pay and prepare presents for over 300 people T_T Fans didn't expect presents and were just worried about him since his ankle are unhealthy. But wow, he took care of fans in detail T_T. But freaking Idol Athletic Championship… resulted in him getting hurt T_T +++ I heard the sandwich is around 8,000 won which is around 2,400,000 won ($2,000 USD) for over 300 fans… I heard he bought this with his own money
[ +321] I heard fans are cheering for Xiumin's team FC Chungdam right now. I hope IAC disappears unless they are going to take care of artists.
Source: Pann
Share This Post