EXO-L's celebrate Suho's birthday through trending tag, #HAPPYSUHODAY
EXO-L's have shown their support for EXO-K's leader Suho's birthday through the hashtag, #HAPPYSUHODAY.
As Suho, leader of EXO-K, turned 23 in South Korea on May 22nd, fans sent in their greeting and support through the tag #HAPPYSUHODAY, which managed to dominate Twitter's top trending topics.
He currently joins EXO to wrap up promotions for "Call Me Baby," before focusing on his own activities filming for his big screen debut, Glory Day this month.
However, there are rampant speculations that aside from focusing on their own activities, EXO is also preparing for their repackaged release with Lay confirming their music video shoot in a recent interview.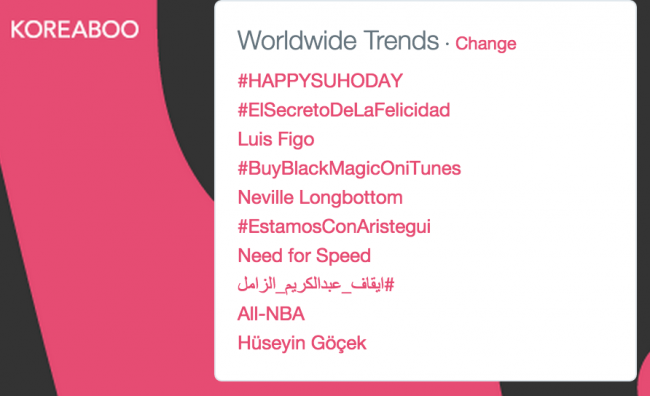 Share This Post