EXO-Ls REVEAL What They TRULY Thought Of EXO Kai From The Start
EXO-Ls and netizens discuss what they really thought of EXO Kai from the beginning of EXO
Ever since the media reported of EXO Kai and f(x) Krystal's relationship, many EXO-Ls started releasing accusations and what they thought of Kai and Krystal. Many netizens started to flood the web and post about them as if they were waiting for such an opportunity to do so.
Originally posted on Pann, netizens and EXO-Ls reveal and discuss what they really thought of EXO Kai from his debut.
Titled "The Story I Couldn't Say Due To So Many Kai-Lovers," here is the direct translation of the post and comments below.
"To be honest, I want to reveal a story regarding Kai that I had to keep to myself due to so many Kai followers and fans.
Kim Jongin is in EXO as a singer and his occupation isn't a dancer. Is he good at singing or rapping? Whenever people insult his singing abilities, I was so sick of people always protect him saying he has a good voice and that he improved haha What do you mean he improved T_T How can you tell by the few seconds he sang in 'Sing For You?'
And also, whenever people dissed his appearances, his delusional followers don't know a thing about 'personal preferences' and are brainwashed to think that he is the best looking. 
In my eyes, he definitely look too much like he got double eyelid surgery and is ugly in my eyes.
And to be honest, I hate his dancing style. EXO is a team but he is the only one who is using too much strength and doing gestures that don't match other members. So he is the only odd one out. Yes he is center and he is a good dancer but the problem is that he isn't cooperating with his team and messing up the group. To be honest, Lay is way better at dancing due to his gestures and ability to control his power. 
And also, Kim Jongin's facial expressions during dancing are too extreme. Instead of being lethal, I get goosebumps due to his facial expressions. I wish he could just relax.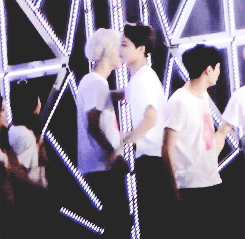 And to be honest, doing this to Suho is meaning and ignoring him. I hope he doesn't do these jokes to him. He has his arm around his friend but when his leader and hyung comes to put his arm around him, he brushes it off. How embarrassing would it have been for him next to a friend.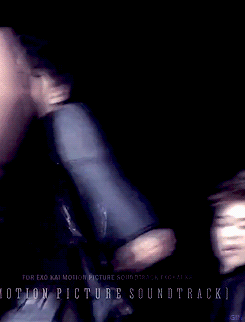 His dance and facial expressions are over excessive? Of course there are some people that think it is sexy but it is over excessive… He literally twists his whole body which looks like a mess. He does many unnecessary movements T_T Overly done T_T Even his facial expressions T_T It isn't a solo performance but a team effort… He is messing up the team cooperation."

---
NETIZEN REACTIONS
Koreaboo has collected reactions from Netizens who commented on the original article from our Korean source. The below comments are the most popular comments at the time of this article being published.
---
[ +365 / -24] It's not that this EXO-L is making a big deal just now but it is something she thought for a long time but couldn't due to delusional fans swarming to attack her opinion
[ +263 / -31] I really agree that his facial expressions while dancing gives me goosebumps… too excessive haha
[ +262 / -11] Wow… That GIF is crazy… Suho must have felt embarrassed..
Source: Pann
Share This Post