EXO Sehun allegedly involved in a drunk driving incident
Recently a post was made on a popular Korean community called "Pann" dealing with the accusation made that Sehun was involved in a drunk driving incident. 
The poster uploaded images and screenshots from an Instagram account 'kelekekek' who claims that he/she was the sole witness of a drunk driving incident that occurred on July 11th involving Sehun of EXO.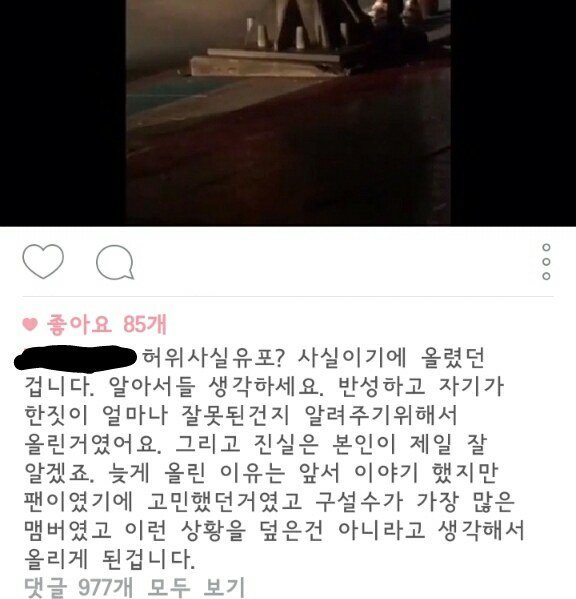 "Spreading false rumors? I uploaded this because it was the truth. Think what you want. I wanted him to know how wrong he was and regret. He will know the truth best. The reason I uploaded this late is because like I said before, I'm a fan and I was debating whether or not to upload this. I decided to because I thought it would be wrong for him to just sweep a situation like this under the rug."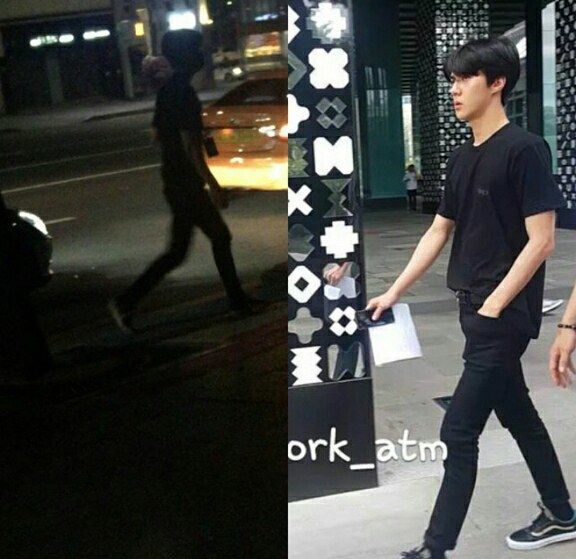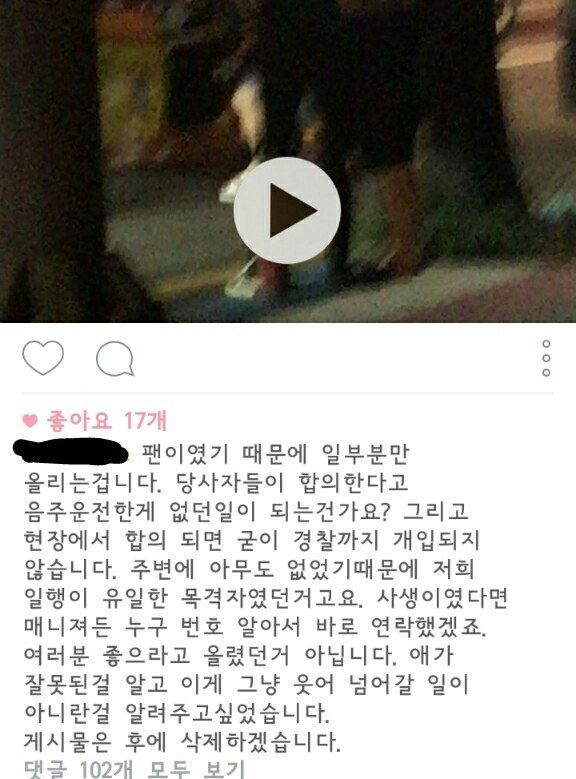 "I'm only uploading a part of the scene because I'm a fan. Drunk driving does not go away just because those involved come to an agreement. The police was not involved due to the fact that came to an agreement. Me and my group were the only witnesses. If I were a sasaeng I would have found someone's number for example a manager's and contacted them. I simply uploaded this to let Sehun know that this is not a laughing matter. I will be deleting the posts soon."
The original poster of this with the instagram account 'kelekekeke' also uploaded a short video. In the video a woman (allegedly his girlfriend) is heard saying, "What are you going to do about the car Sehun."
Netizens and fans who came across this post seem to think that the alleged 'evidence' seem very weak.
[+ 385, – 48] (upvote this)
The Instagram anti said Sehun crashed his girlfriend's car while drunk. In the first video you can see 3 perfectly fine guys and you can't hear their voice or see their face. She deleted this as soon as some one mentioned court.
The pictures are from a different community and the shoes and clothes are different from the first video. She keeps changing her words too. She comments and than deletes as soon as people mention court again.
The video currently uploaded is the video where the girl says Sehun. All the boys seem sober and there's no evidence that they are drunk. Also she doesn't say 'what are you going to do' but 'what are you guys going to do'
This isn't evidence.
Sehun's voice nor his face is in the video. The first video she uploaded and the photo she uploaded are of him in different clothes. There is no real evidence.
[+ 266, – 23] The statement that she made about her being a fan and that's why she uploaded only parts is bullshit. The only thing we see in the video is a man that looks like Sehun and we can't confirm that it's Sehun because it's so dark. The only thing you see is a stopped taxi and even if it is true that it's Sehun and his girlfriend there is no evidence that he drove his girlfriend's car. There is also no evidence that he was drunk. All in all it's all just words and she doesn't even release the full scenario. What is this new attention seeking bs.
[+ 272, – 19] I don't know but some people are saying that Sehun is involved with this article. "Idol A caught red handed speeding. A huge scandal'. But the Instgram person says it happened July 11th but the article was uploaded June 4th. So A isn't Sehun.
Share This Post