EXO shows world dominance as top group with Tokyo Dome concert announcement
At a fanmeet on April 19th, EXO announced to fans that they will be bringing EXO'LUTION to Japan, hitting both Osaka Dome and the dream stage, Tokyo Dome.
Almost immediately following this news, EXO-Ls took to Twitter to share their joy and excitement, sweeping the Worldwide Trends. Not only was did "#CallMeBaby11thWin" trend as first, Tokyo Dome trended both in English and Korean.
Fans were ecstatic at this news – not only has EXO not made a Japanese debut, they have only been active in the Korean music industry for three years. These commenters were quick to note that seniors such as SHINee and Girls' Generation had been active for longer periods of time and released music in Japan prior to their Tokyo Dome stages.
The Tokyo Dome tour is expected to be a three day spectacle running from November 6th through November 8th before the boys take on Osaka Dome from November 13th through November 15th.
With Tokyo Dome seating a massive audience of up to 55,000 concert attendees, many are left questioning if and when the group will be able to sell out the venues just as with their Seoul tour stops. Furthermore, Tokyo Dome is said to operate on an invite-only basis, specially selecting artists to perform at the venue. It's no wonder that many artists consider this their dream stage.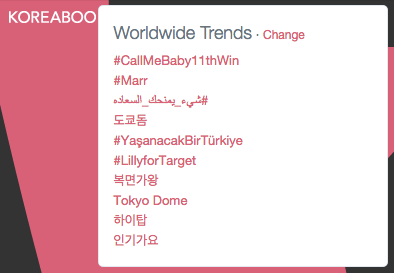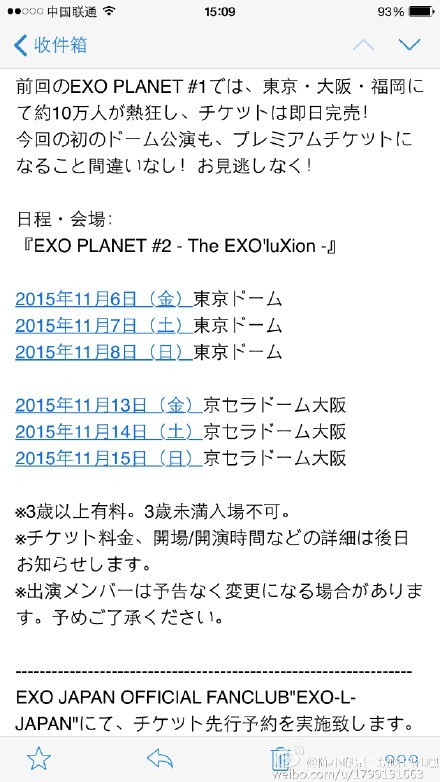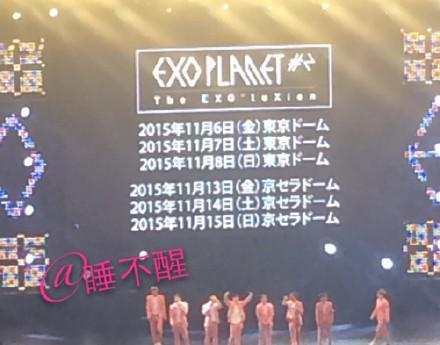 Source: Weibo
Share This Post