EXO's Kai leaves a heartfelt message for EXO-L
EXO's Kai left a heartfelt message and cute Polaroid photo for his fans through the EXO-L website.
As many fans have been worried by Kris' departure and Luhan's lawsuit, Kai comforts fans with this personal and touching note. The star also shared a Polaroid photo of himself dressed in a beige suit, showing a sweet smile as he gives the camera a "V" sign. Although the message seems simple, it is perhaps this honesty and intimacy that adds an extra feeling of comfort to fans who read it.
Kai asks if fans participated in recent events such as viewing the lunar eclipse or rubber duck before updating them with his life. He then goes on to talk about small forms of happiness in daily life and encourages fans to embrace these instances of occasional change.
Through the EXO-L fan site, EXO conducted an online fan meet for 150 of their lucky fans. At the end of the fan meet, Kai promised that he would make a post to the fans to keep in touch with them. He delivered upon his promise with this special message and photo upload.
Check them out below: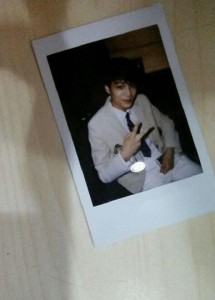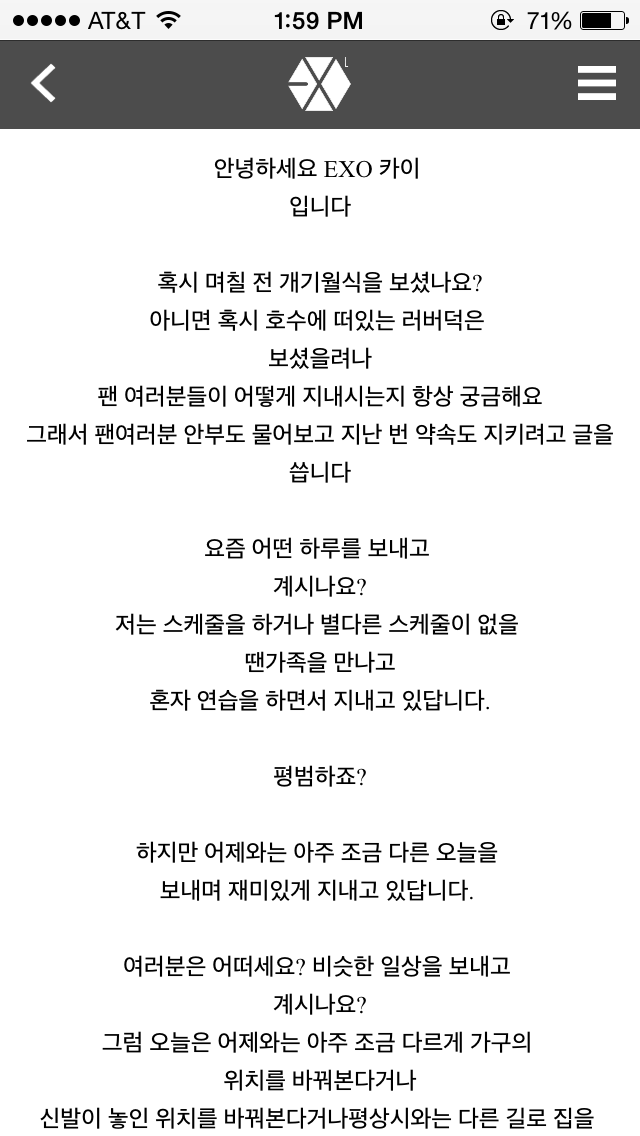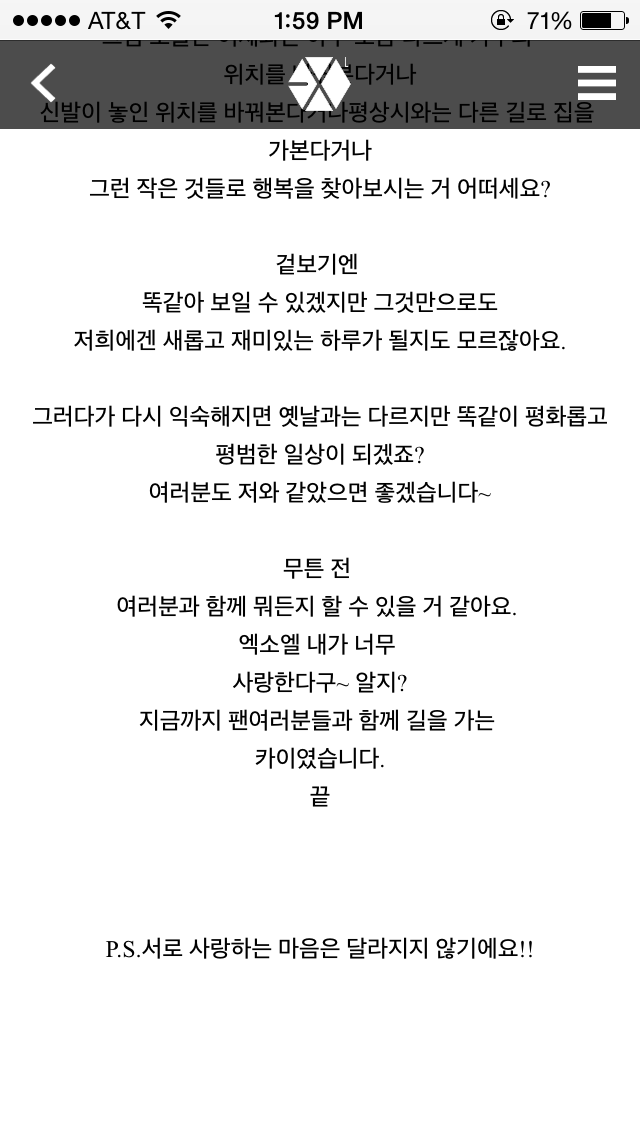 "Hello this is EXO's Kai. 
"Did you get the chance to see the eclipse a few days ago? How about the rubber duck floating on the river? I am always curious of what our fans are doing. To keep my promise, I am writing to check up on our fans' whereabouts. 
"How have you been spending your days? I attend my schedules and visit my family when I can and spend my time practicing alone.
"It's ordinary, right?
"But every day is different from the last.
"How about the rest of you? Are you living an ordinary life like me? Why not rearrange your furniture and change some things, put your shoes in a different place or going home by a different route than usual? How nice would it be to gain happiness from small things like these?
"It may seem ordinary, but it is also something that can be new and exciting. 
"And when it becomes too familiar, everything will become peaceful and ordinary once again, but in a different way. I hope you feel the same way as me~
"I feel that as long as I am with you, I am capable of anything. EXO-L I love you so much~ You know that right? Until now, it has been Kai who was on the same path as our fans. The End.
"P.S. Promise that our love for each other will never change!!"
Did you get to see Kai's message yet?
Source: EXO-L
Share This Post