EXO's Sehun joins Weibo!
Currently busy joining SM Entertainment with their ongoing tour together with EXO, Sehun has found another way to interact with his fans as he creates a personal account to China's social networking site, Weibo. 
Updating fans on October 21st, Sehun uploaded a greyscale selca as his first post, which came with two updates saying, "Hello" and "Sharing a picture". He joins fellow members Tao and Lay who are currently active on the social networking site.
Since joining Weibo, Sehun has garnered more than 406,000 followers, earning a positive response from his Chinese fans.
Aside from Weibo, Sehun is also keen on updating fans of his daily activities and whereabouts and is also active on social networking site,  Instagram.
Are you following Sehun on Weibo?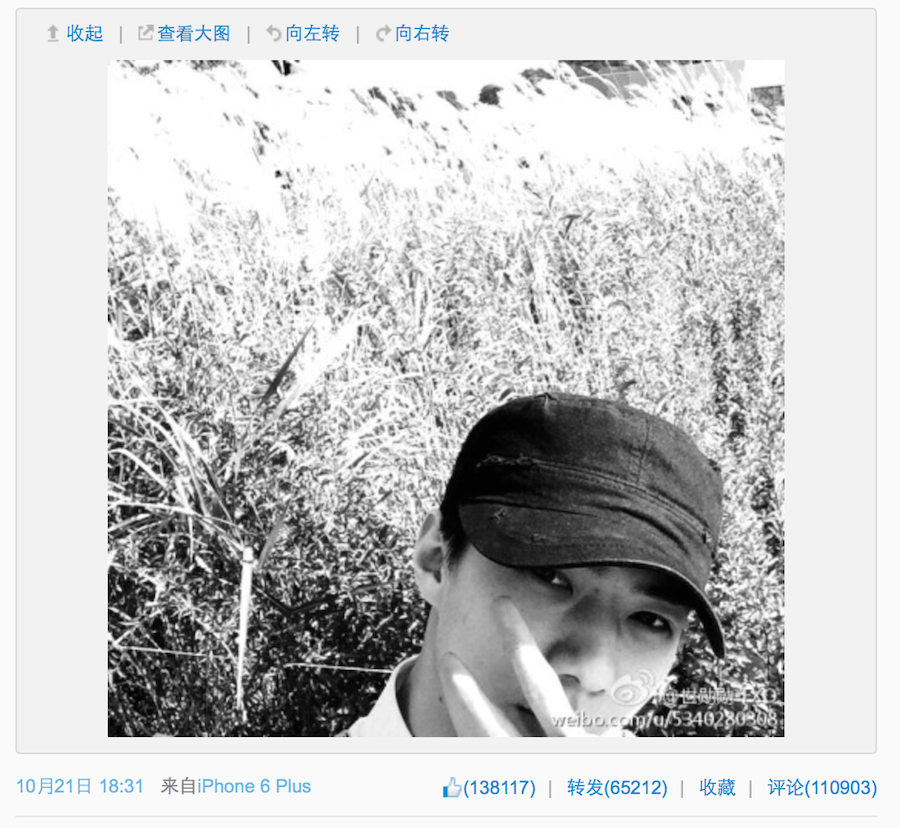 Share This Post