[★TRENDING] EXO's Sehun shows off his abs and flexibility while attempting latest viral trend
EXO's Sehun has joined in on the latest viral trend and provided EXO-Ls with some eye candy while doing so!
On June 11th, Sehun uploaded a picture of himself touching his belly button while putting his arm around his back. The picture has fans buzzing as Sehun can be seen pulling up his tank top while attempting the pose.
The act of touching your own belly button while putting your arm behind your back has gone viral in recent days, as it has been said that if you are able to do so, it means that you have a good body shape.
However, upon seeing Sehun's picture, many fans commented that the EXO member appears to be too skinny, urging him to eat more and stay healthy.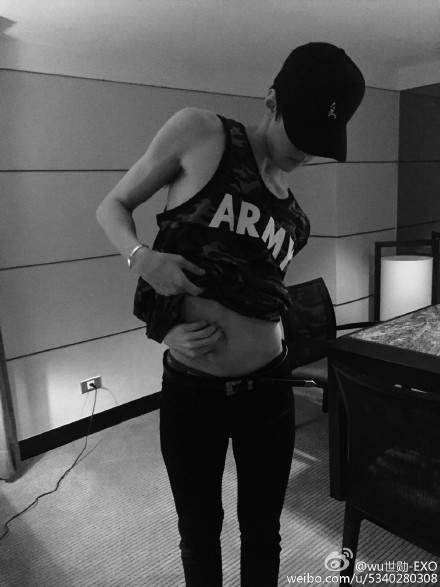 Source: Weibo
Share This Post