Fan swears at Mina and makes her cry during fan meet
On the night of July 6th, a post was made on a famous Korean online community Instiz titled, "AOA Mina gets chewed out by a fan at fan sign event.txt"
The post translated:
1. During the fan sign event in Apgujeon on July 4th, Mina's expression suddenly turns dark (Pictures below), and Mina seems sad even during closing. Many witnesses state that she was close to crying by the end.
2. On July 5th, at Incheon fan signing, Mina's fan asks why she cried the day before whether she was sick. Mina answers she was chewed out.
3. On Jo Woojong Radio today, Mina says everyone cried but her when they won 1st place. Choa says "You cried in the car too" and Mina says "That wasn't because of first place but because a fan scolded me…"
4. AOA fans who heard this live investigate to find the culprit for an hour and conclude that the fan who got her autograph between 8:52~8:55 is the culprit (not confirmed whether the message was whispered to her or relayed on a post-it)
5. The exact words have not yet been confirmed but according to a post that was uploaded and deleted
Fan – How long did you train for
Mina – ___ years
Fan – A singer needs to be good at singing. Use the time to care for your fxxxing face to practice singing, or I'm going to upload to Facebook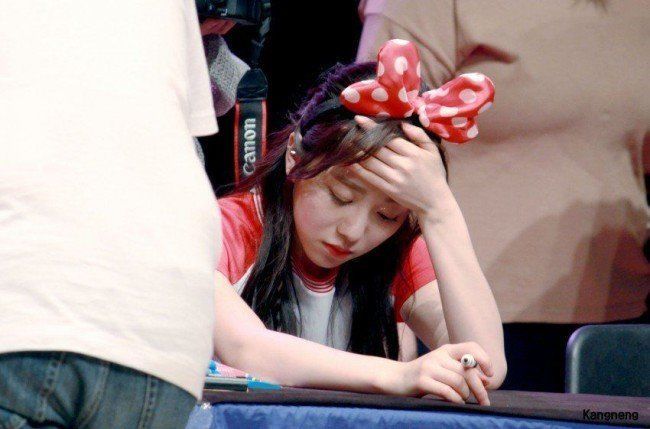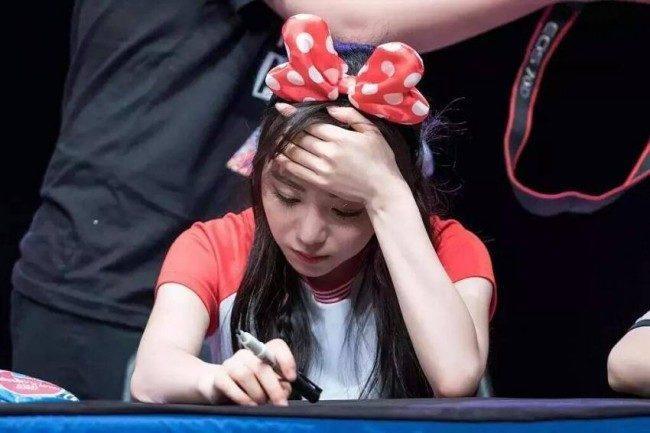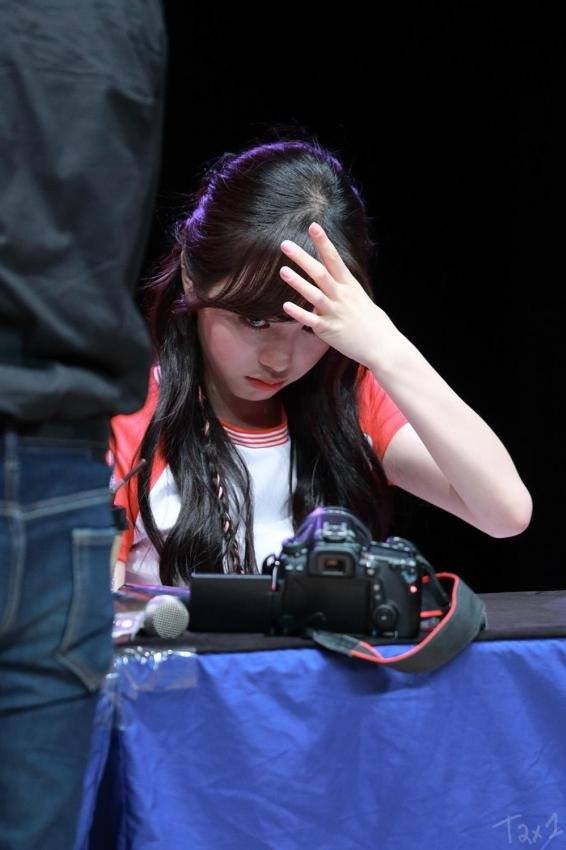 Video of Jo Woo Jong Radio:
https://www.youtube.com/watch?t=1155&v=J_gevQbAhRE
Source: Instiz
Share This Post