Fans calling EXID Hani "ugly" after finding these photos of her eating
Many are reminiscing for EXID's Hani to return to her fancy ways after seeing numerous "unglamorous" images of the singer. 
Despite being known for her sexy image when promoting as part of EXID, it cannot be denied that Hani has also dominated the world of entertainment programs. Aside from appearing from various entertainment programs, Hani also maintains a regular position as host on Weekly Idol. 
However, with the said exposure in these programs, many are contesting that she is ruining her image with such appearances. Some netizens on Instiz expressed that they are missing Hani in her usual pretty self, rather than the outrageous dares she is now seen on television programs. For example, in the post, Hani was seen showing her real side by "unglamorously" feasting on a dish, compared to her previous smiling self complete with long, curly hair.
The singer is currently promoting with EXID for their latest comeback.
Check out the photos below!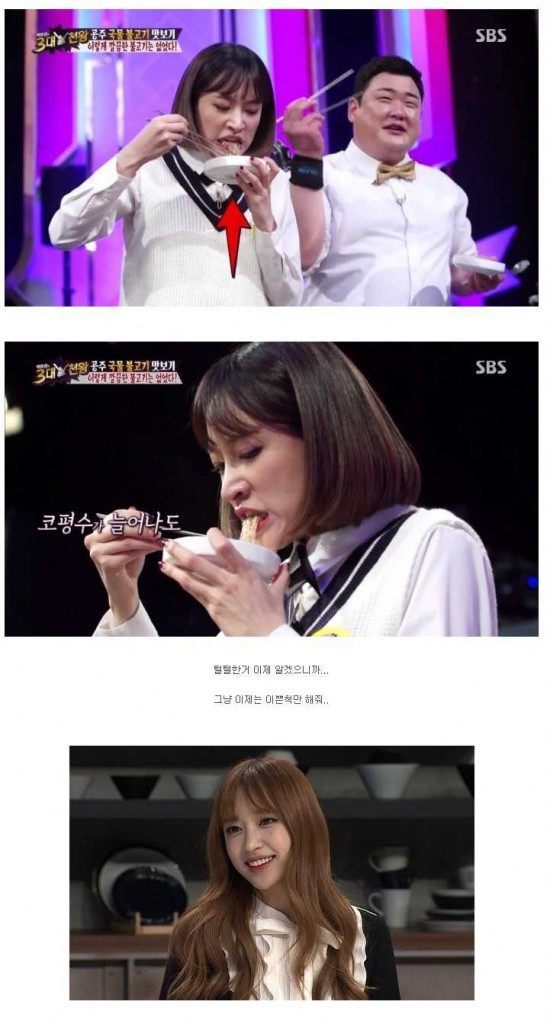 Source: Instiz
Share This Post