Fans celebrate #1000DayswithBAP
As B.A.P celebrates their 1000th day since their debut, fans have been branching out to various social networking sites and has managed to trend the tag  #1000DayswithBAP on Twitter worldwide.
B.A.P, which stands for Best Absolute Perfect, made their debut in January 2012 under TS Entertainment and have been attraction legions of fans with their powerful tracks, comebacks and concert tours. As the group celebrates their anniversary, BABYs, the group's official fan club, have been showing their support by trending the tag, #1000DayswithBAP.
Earlier this year, B.A.P. released their first full length album, "First Sensibility" followed by an unplugged album. Since then, the group focused on their concert tours by bringing their "Live on Earth" tour to Europe, North America and Asia. They recently released a DVD of their 1st Japan tour and have announced that they will be bringing their "Live on Earth 2014" Tour to South America in November!
Congratulations to B.A.P. on a successful 1000 days!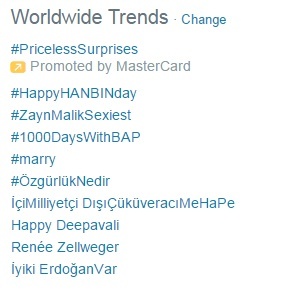 Share This Post