Fans express their jealousy over Chanyeol and Sulli's SNS conversation
Fans are declaring their envy over EXO's Chanyeol and Sulli's adorable interaction on Instagram. 
On January 19th, a post on Pann discovered a cute conversation between Chanyeol and Sulli on social media platform, Instagram. It started with an upload from Sulli which led to Chanyeol to comment, "I'm very surprised," to which she slyly replied with, "Am I pretty? Kekeke." 
The short conversation ended with Chanyeol posting, "……." as if he was speechless online, as the photo posted featured Sulli looking flawlessly beautiful in minimal make-up.
Since the interaction, however, fans have been flooding Sulli's page with mixed comments coming from fans who praised the singer for her look, while others negatively reacted for her conversation with Chanyeol.
However, this was later on appeased by Chanyeol who made another reply saying, "I've known Sulli since we were young.. you don't have to be jealous," further expressing his love for his fans.
https://www.instagram.com/p/BArZ8DkxEQp/?taken-by=jin_ri_sul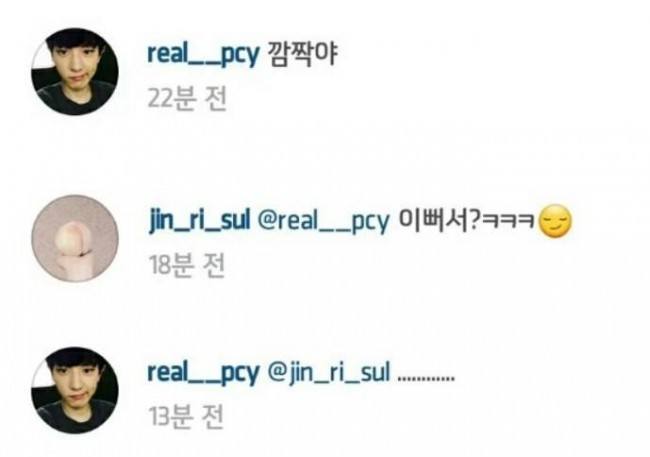 Source: Pann
Share This Post