Fans flood Eli's Instagram page after news of his marriage and wife's pregnancy
U-KISS' Eli has surprised fans with news that he has gotten married, along with confirmation that his wife is pregnant. 
The news was confirmed through his personal Instagram account in the early hours of December 5th where he revealed, "Hey everyone I know you all probably knew I had a girlfriend by the ring on my finger. We've been together for about 5 years now and love each other very much~ We actually filed for our wedding license June 5 2014 and are currently happily married with a baby on the way. My wife is 3 months pregnant and by summer of next year I'm going to be a father. We still haven't had our ceremony yet but we will try to have it very soon." 
It was also detailed that as the news may come as a surprise to his fans, he opted to disclose it to the public. Furthermore, he also thanked his fans for the support he has received throughout his career and apologized if they felt betrayed with the news.
The statement was received positively by his fans as they flooded his personal Instagram account with congratulatory messages for their new chapter as a couple and soon-to-be parents.
A preview photo of his wedding photos with his wife was also uploaded with the post.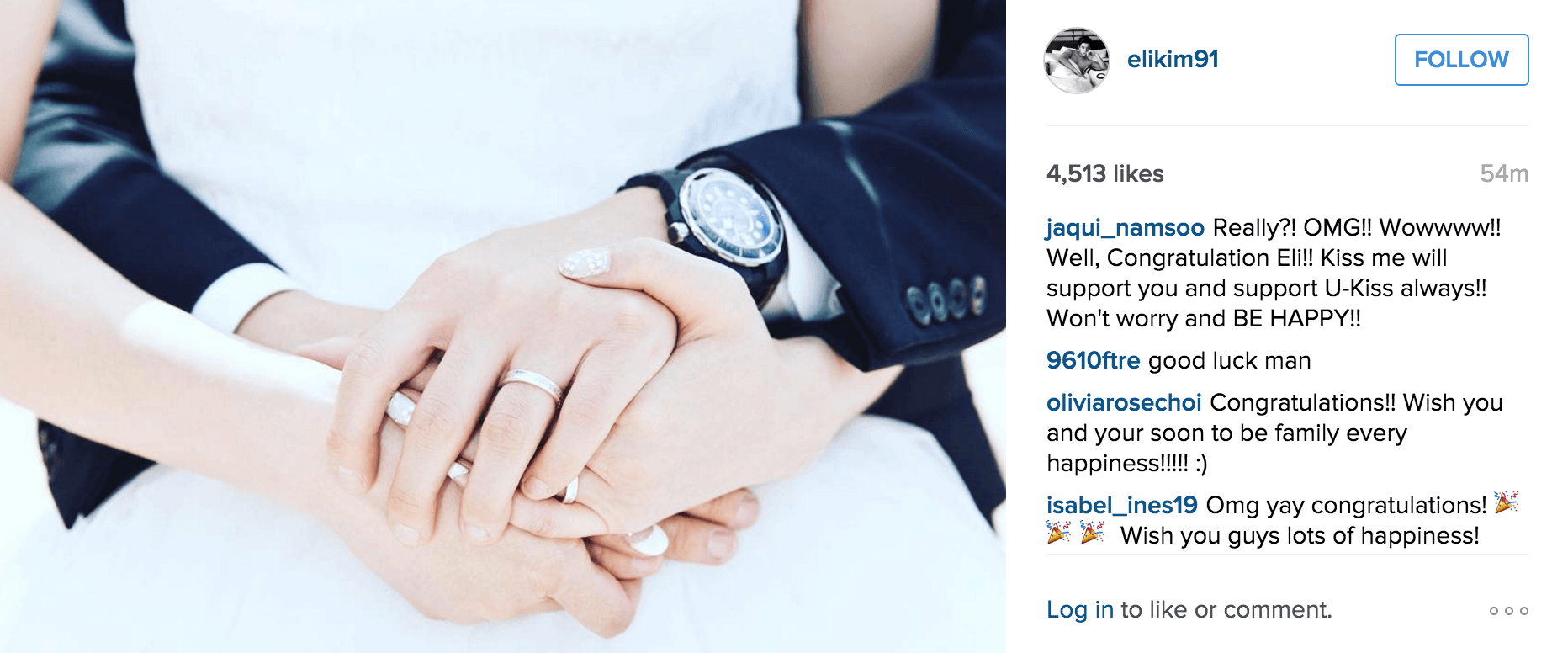 Source: Eli's Instagram
Share This Post