Fans flood Tiffany and GRAY's SNS accounts following dating news
As news of Girls' Generation's Tiffany and rapper GRAY's relationship were published, fans have been flooding to their respective SNS accounts to congratulate the new couple. 
On January 29th, just minutes after the initial reports about Tiffany and GRAY's relationship status were published, fans were seen rapidly commenting on their respective Instagram accounts.
In one of  GRAY's last uploaded photos yesterday, his followers were quite in a disbelief with the news, tagging Tiffany in the comments, while others expressed their support for the couple. On Tiffany's Instagram page, however, fans were seen actively supporting the reports and posted their congratulations following the news. Although a number of negative comments protesting their said relationship were also seen on both accounts.
Despite the wide coverage of Tiffany and GRAY's relationship, SM Entertainment was quick to deny that the two were simply close, who naturally got to know each other when working on Tiffany's solo project. AOMG, on the other hand, are still verifying the reports and will confirm once they have spoken with their artist.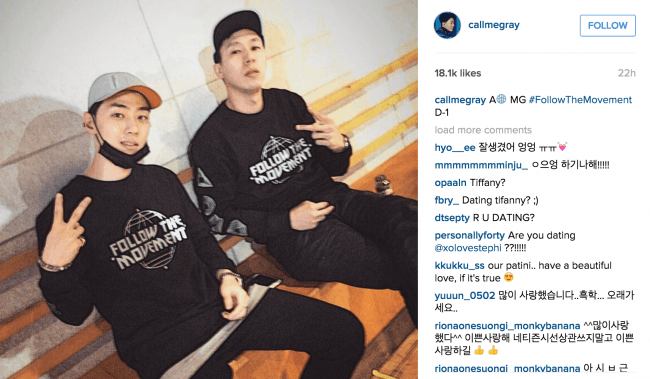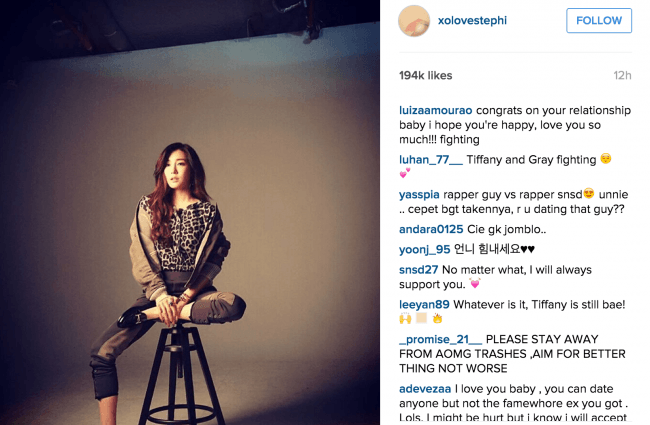 Source: OSEN
Share This Post