Fans go wild after "Reply 1988" Ryu Jun Yeol's sexual struggles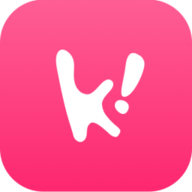 A scene from the popular drama Reply 1988 has recently fallen under fan scrutiny for a short scene featuring lead Ryu Jun Yeol who plays the role of Junghwan in the series.The heartwarming drama is an installment in the beloved "Reply" series that opened with Reply 1994 and Reply 1997.
In the blossoming love story, fans have caught a clip of the endearing male actor Ryu Jun Yeol with some giggle-inducing behavior. As Hyeri gets sleepier and sleepier, she slowly falls against his chest. However, this endearing moment is ruined by the humor in his expression.
Fans have been losing their minds over Ryu Jun Yeol's hilarious expressions as many call him out for struggling to hold in his boner.
Check out what fans had to say here:
---
NETIZEN REACTIONS
Koreaboo has collected reactions from Netizens who commented on the original article from our Korean source. The below comments are the most popular comments at the time of this article being published.
---
[+ 137, – 9] Its the scene where he can feel her breasts so he gets a boner. Hyeri's character looks down at one point during this scene
[+ 98, – 9] I thought he was just embarrassed because he could feel her breasts and Deoksun (Hyeri) looked down because of her breasts pressed up against him too.
[+ 198, – 14] This is really sexy…
[+ 85, – 0] ㅋㅋㅋㅋㅋㅋㅋㅋㅋㅋㅋㅋㅋㅋ at the comment that said "He's like this because of the smell of her crown"
Source: Pann
Share This Post

Facebook

Twitter