Fans highlight AOA Choa's recent weight gain in cute airport fashion
A recent photo set of AOA's Choa at the airport has caught netizen attention not only for her cute outfit but also for her alleged weight gain.
The FNC Entertainment girl group was spotted on their way to Japan, and per usual, showed off their adorable airport fashion.
This trip, Choa chose to pair her cute features with an equally appealing blue and white striped dress. Its gold accents went well with her blonde look as she was all smiles while going through check-in.
While some did comment on her cute dress, most noted that they felt her thighs and legs appeared thicker, stating that she had put on some weight.
Check out the photos here: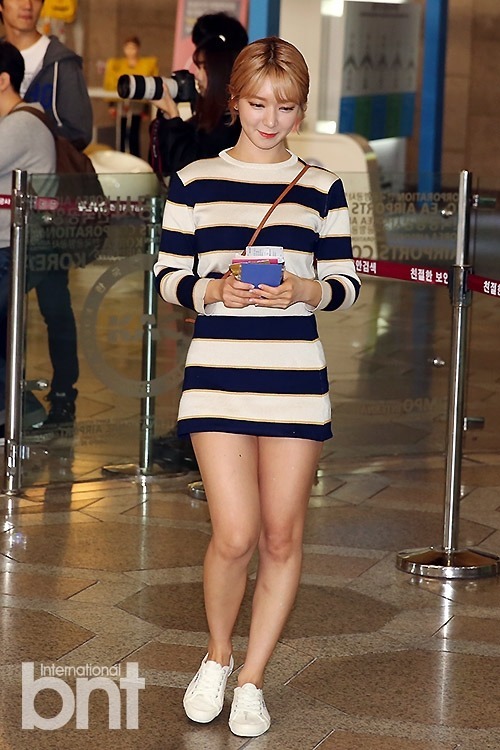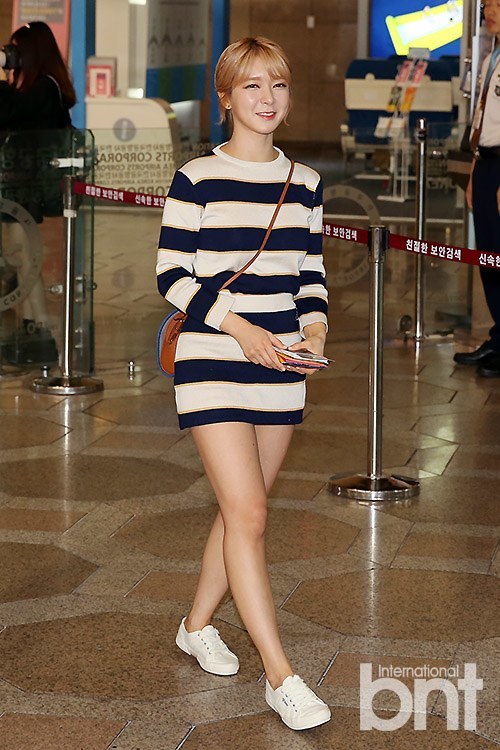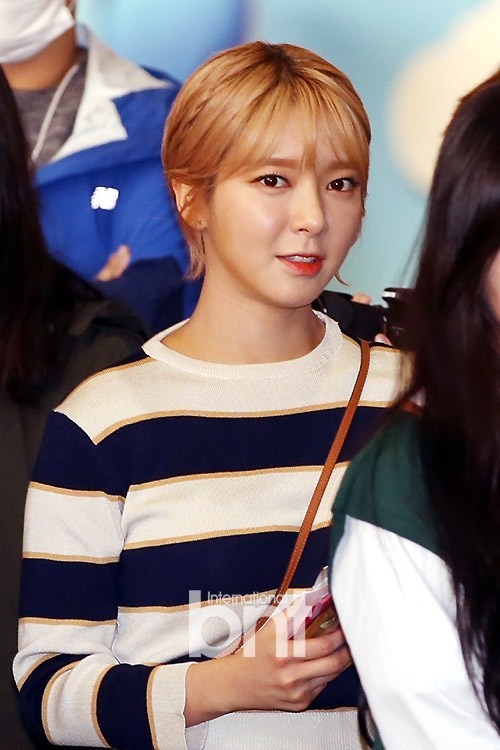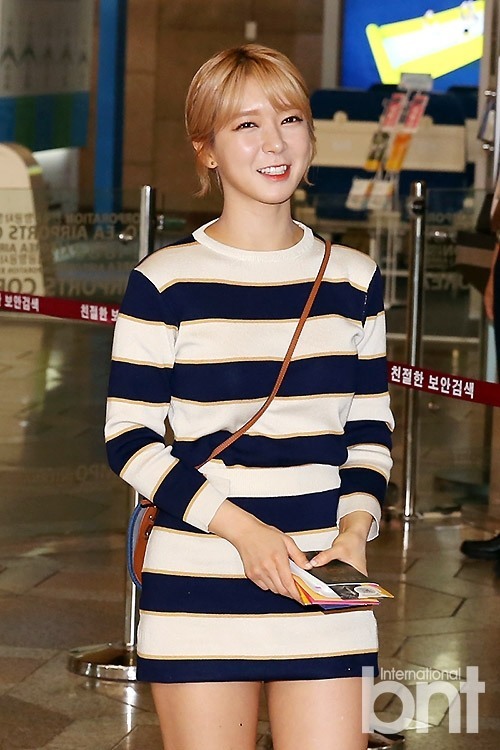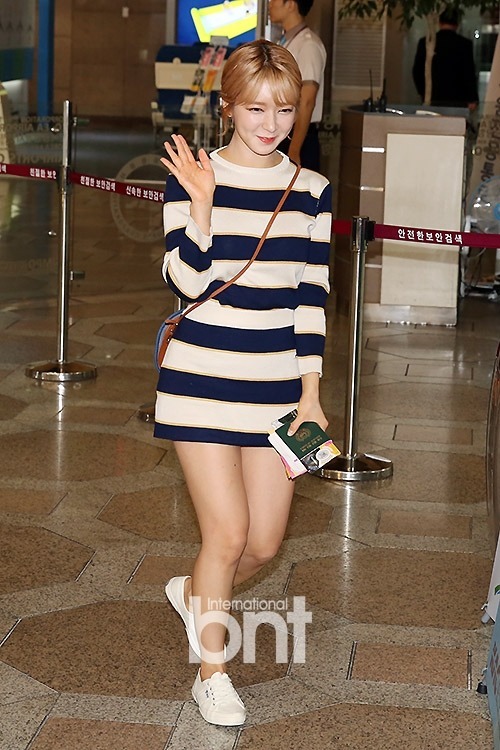 [+ 534, – 41] I guess high heels really do make a large difference for women
[+ 457, – 25] Chubby thighs
[+ 23, – 14] Her lower body looks too fat compared to the rest of her body
[+ 20, – 10] Looks like she needs to lose some weight
Source: CC Daily (1, 2, 3, 4) and Hankyung News
Share This Post