[★TRENDING] Fans left confused over T.O.P's bizarre posts on Instagram
BIGBANG's T.O.P left his followers confused when he posted a series of bizarre photo updates on his personal Instagram account. 
On July 23rd, T.O.P posted a multiple images of pigs in a pen on his personal account. The update was eventually talked about for its bizarre take as some of the photos focused not only on the pig's face but also its bottom.
The multiple updates left fans to be surprised on its randomness leaving them to wonder if the account was hacked or if the photos were purposely uploaded. Since then, T.O.P has removed the said images on his account, but screen caps of the post continued to circulate online.
Some fans have commented that the pigs are related to BIGBANG's new release in August, saying that the pigs will be featured in their new music video.
Meanwhile, earlier today, it was confirmed that T.O.P will be joining G-Dragon for a GD&TOP comeback as part of their upcoming release for MADE.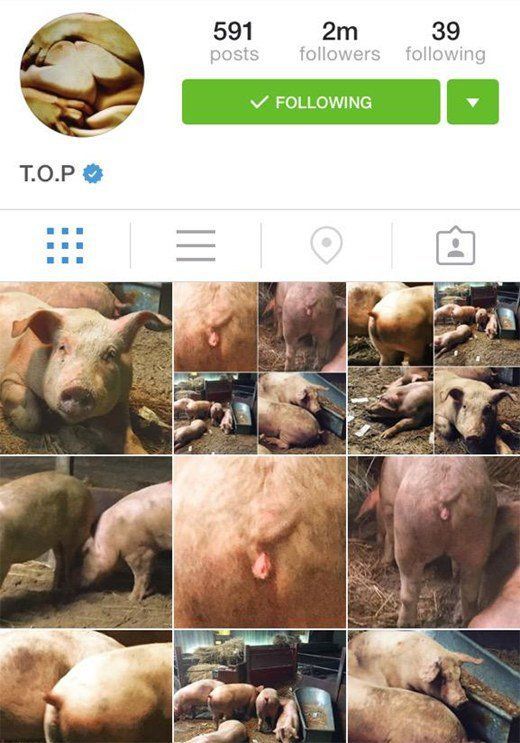 Source: TV Report
Share This Post