Fans suspect BIGBANG won't release an album until later this year after seeing tour schedule
Fans hopes of BIGBANG's album release in the next few months has lessened after seeing the group's updated concert tour schedule.
BIGBANG made their highly anticipated group comeback in 2015, releasing a single with two new tracks in each between May and August. This was one of the highlights of the summer with fans looking forward to a promised album following the single releases which has yet to be released.
In addition to their MADE singles, BIGBANG began their world tour, hitting cities in Asia, North America and more.
With 2016 a quarter of the way through, VIPs are still anticipating news of BIGBANG's album especially as the members are nearing military enlistment age. However, upon looking at their upcoming schedule in China for their concert tour, fans are suspecting that the album won't be coming anytime soon and may have late year release, assuming it's coming out.
BIGBANG is set to perform a concert stop for the majority of June and half of July.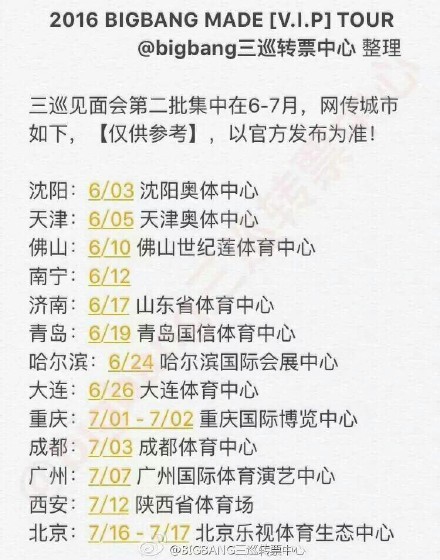 Source: Instiz
Share This Post