Fanwar Imminent After AOA Jimin's Fans ACCUSE Taeyeon Of PLASTIC SURGERY
Girls' Generation fans are furious towards AOA Jimin's fans who accused Taeyeon
A Twitter page of AOA Jimin's fan has recently posted an accusation towards Girls' Generation Taeyeon for plastic surgery. In response, Girls' Generation fans are confused and furious towards Jimin's fans for such actions.
Originally posted on Pann, Girls' Generation fans are furious towards AOA Jimin's fans for accusing Taeyeon for plastic surgery.
Titled "Jimin's Fans Who Dissed Taeyeon," here is the direct translation of the post and comments below.

Translation: "@bbybbyb Her nose though…….."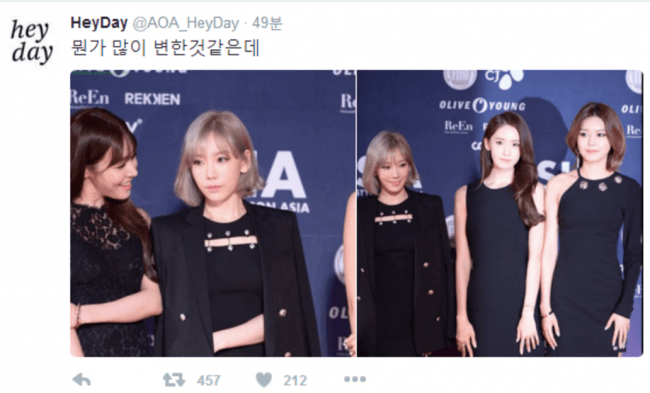 Translation: "It seems that it changed a lot"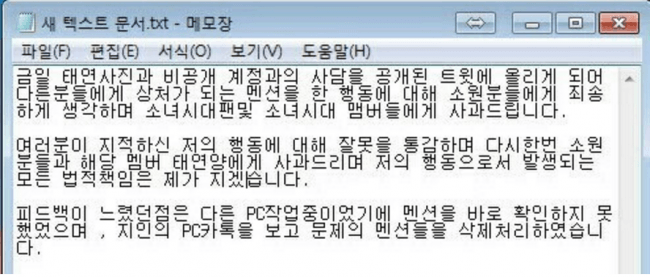 Translation: 'I am sorry for the revealing of the private conversation in public Twitter. I know that this mention hurt fans of Girls' Generation but I apologize for this act.
I admit our fault at my actions and I will take all legal responsibility regarding this situation. I apologize to both Girls' Generation fans and Taeyeon herself.
The reason why my feedback was late was due to the fact that my computer was getting fixed. After being notified by my friend through messages, I deleted the Tweet as soon as possible.'
This is Jimin's fan's apology letter.
Please stop excessive rumors regarding Taeyeon."

---
NETIZEN REACTIONS
Koreaboo has collected reactions from Netizens who commented on the original article from our Korean source. The below comments are the most popular comments at the time of this article being published.
---
[ +114 / -27] I really don't like Jimin's fans hahahaha There are no one who are apologizing.. Even if there are anti-fans of Girls' Generation, isn't it true that you guys should apologize?
[ +107 / -14] Did Taeyeon do anything wrong to Jimin? Why insult her face when Taeyeon wasn't doing anything. Jimin's fans really amaze me.
[ +102 / -10] It is true that this person must be careful because her Twitter is actually known hahahaha Please write those useless comments on private places.
Source: Pann
Share This Post