FNC Entertainment to look for their next trainee in USA Global Audition
FNC Entertainment is looking for their trainee through a global audition that will span across 5 cities in the United States, presented by Koreaboo.
The agency will be holding a series of auditions in the United States this summer, and will be accepting anyone between the ages of 13-24 regardless of gender or ethnicity who are looking to pursue their dreams of becoming an FNC artist.
Don't hesitate to go forward towards your dream! The label will be visiting Los Angeles on May 30th, Orange County on May 31st, San Francisco on June 6th, Seattle on June 13th, and Hawaii on June 20th.
They will be looking for possible trainees that display exceptional skill and potential in the following categories: Vocal, Musical Instrument, Dance, Model, and Actor.
Interested in auditioning? Check out the details below and visit FNC's dedicated audition website for more details.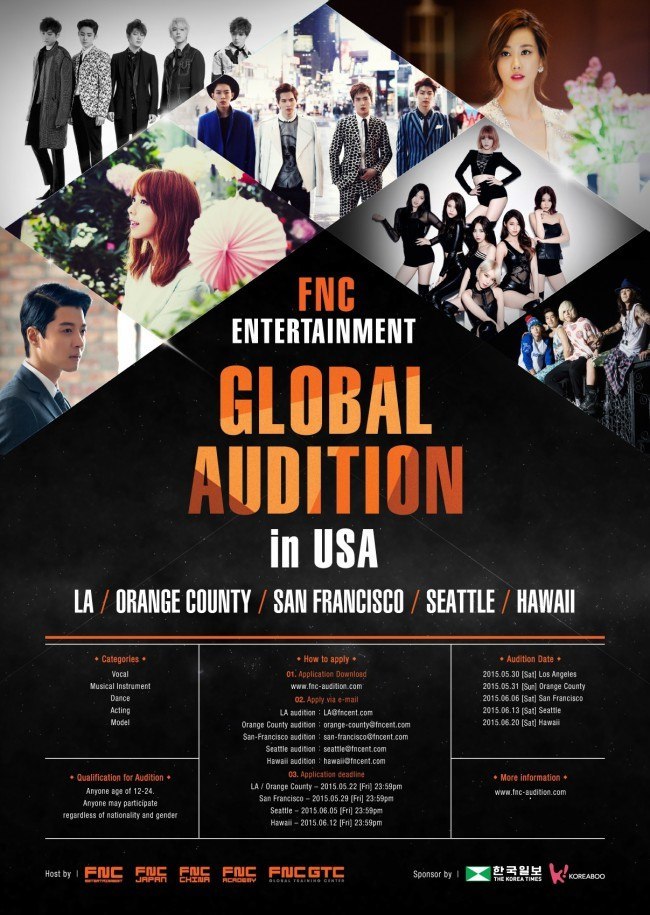 Share This Post