Fans speculate f(x) Krystal missing from SMTOWN finale due to Girls' Generation
SMTOWN LIVE WORLD TOUR IV held its Taiwan concert on March 21st, where f(x)'s Krystal was absent for the fourth time during the show's ending stage, raising speculations that she has been absent since Jessica's departure from Girls' Generation.
SMTOWN kickstarted their fourth tour in Seoul last year on August 15th, which was then held in Tokyo on October 4th and 5th, and Shanghai on October 20th. There is a seeming coincidence that Krystal has been absent on the ending stages ever since her sister Jessica's departure from Girls' Generation last September.
It is yet to be known why Krystal was not seen on the finale stages for both nights in Tokyo, as well as the Taiwan show. Krystal reportedly fainted during the group's performance in Shanghai, hence did not join the final stage.
While some point to the fact that Krystal might have overworked herself as she was also filming SBS drama My Lovely Girl with Rain at the same time, others reason that she was absent due to her anemic condition. Some also speculate that she might be intentionally avoiding the other Girls' Generation members as her sister was removed from the girl group.
Numerous fantaken videos show that the other three active f(x) members Victoria, Luna, and Amber were seen sticking to one another during the ending stages for these four nights.
f(x)'s Amber also updated her Instagram and Weibo accounts with selcas, where the other two f(x) members and other SM Entertainment artists were spotted, but Krystal was nowhere to be seen. Amber captioned her Instagram post with, "Monsters appeared! @siwon1987 @fx_luna_sunyoung @victoria02_02 #smtowntaiwan," and her Weibo post with, "Thank you everybody! It has been a long time since I stood on a stage like this, I am really happy. See you tomorrow!"
In other news, Girls' Generation narrowly escaped a potential serious accident after a stage malfunction during the show's rehearsals, while Super Junior's Sungmin and Shindong, Girls' Generation's Yoona, f(x)'s Sulli, EXO's Lay and Tao were absent at the Taiwan stop.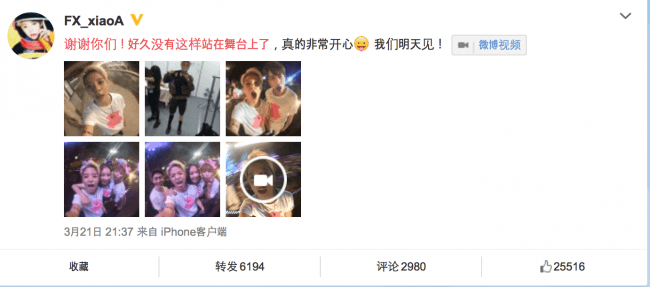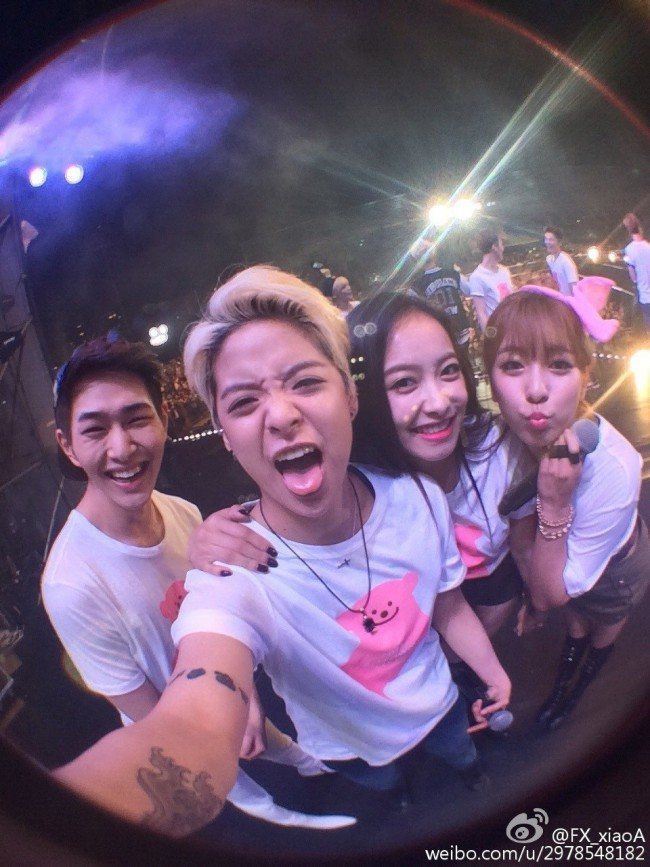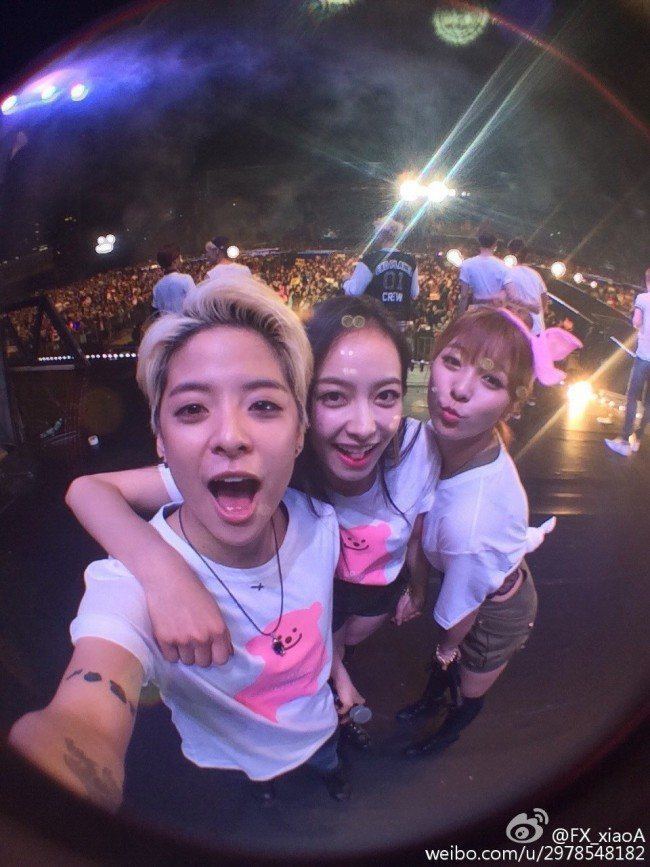 [instagram://0fdIhYN-oB]
https://www.youtube.com/watch?v=9J1SoMzaKLM
https://www.youtube.com/watch?v=nTALZ3AZYc8
Share This Post