[★TRENDING] Drunk G-Dragon tells Seungri to "STFU" and escorted by security
In a vine that has recently gone viral, a drunk leader G-Dragon was spotted telling fellow BIGBANG member Seungri to "shut the f*ck up" on stage.
The event occurred during an afterparty for an event in which G-Dragon is first heard telling the crowd, "Our show is over," with Seungri following up with, "Ladies and gents, my man T.O.P," when G-Dragon interrupts with, "Shut the f*ck up."
Of course, all in good fun.
In many of the clips from the afterparty, Seungri can be seen close to all his hyungs, almost as if taking care of them as they mostly likely drank during the event.
Following the stage events, a fan managed to snap a photo of G-Dragon being escorted by a security guard and out the venue though it is important to note that the circumstances as to why is unclear and may just be to make sure G-Dragon got out safely.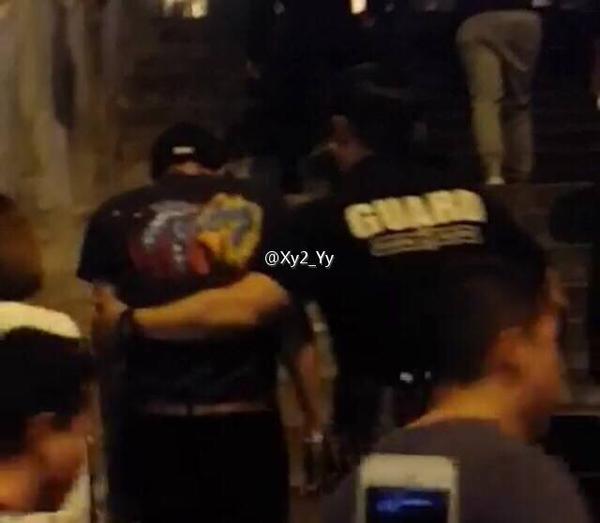 BONUS:

Source: EntAsia
Share This Post