G-Friend's Yerin intervenes to help fan go back to school
Some fans are so dedicated to their favorite idols that they skip school or work to see their follow them on their schedules. 
On a recent episode of Hello Counselor, a high school student's sister brought him on the show so he could receive some counseling regarding his obsession with rookie group G-Friend. According to his sister, the student has changed drastically since becoming a fan of the group, and even started to skip school in order to follow the group around on their schedules. He even bought seventy copies of the group's album to display in his room, and keeps a photo of his favorite member Yerin in a frame and treats it like a shrine.
In addition to receiving advice from the show's panelists, the show even had G-Friend's Yerin make a surprise guest appearance. The singer took the initiative to try and help one of her biggest fans, urging him to go back to school rather thna follow her and her group around all the time. The fan made a promise with the G-Friend member and appears to be on the track to going back to school, but netizens have expressed their disapproval regarding his past behavior.
Find out what Netizens had to say about this article below!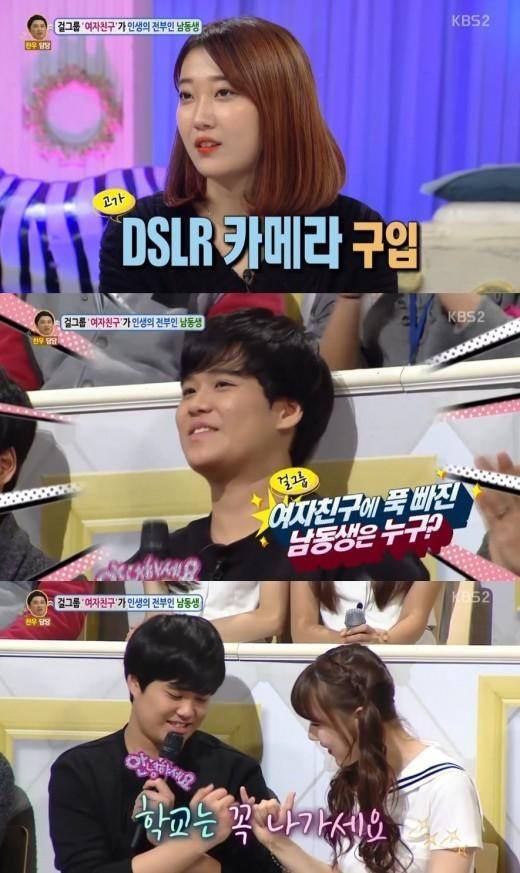 ---
NETIZEN REACTIONS
Koreaboo has collected reactions from Netizens who commented on the original article from our Korean source. The below comments are the most popular comments at the time of this article being published.
---
[+ 386, – 25] Look back in a few years and you'll be embarrassed. Going to school 5 times a month….you won't even make it to university.
[+ 178, – 3] You should still go to school at least…
[+90, – 1] Well from what I see he seems extremely well off. He gets money from his parents to go to Jeju and he can afford 70 albums…
[+ 92, – 19] He made his grave let him lie in it. There's more than enough of these crazy fan girls/boys in our country
[+ 37, – 1] Honestly if I were Yerin I'd find the guy creepy. Fans like that are just like stalkers, she smiles only because that's her job.
Source: TV Report
Share This Post