G-Friend's Yerin surprises fans with her ability to drink 1L water in one go
G-Friend's Yerin left her fans worried after attempting to prove her unconventional obsession with water. 
On April 7th, Yerin was one of the guests on MBC's People Full of Capacity where she shared her obsession with the bold statement, "I can drink 1 liter of water easily." The confession alone warranted much attention, but fans were shocked to see Yerin rise to the challenge.
During the broadcast, Defconn joined Yerin in the challenge and only managed to drink 500 ml in one go, surrendering immediately. Yerin, on the other hand, surprised the audience having been able to dirnk 1 liter of water without disturbance.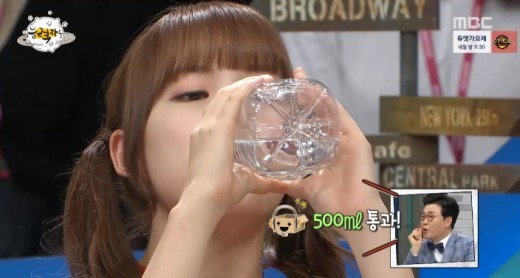 Source: TVReport
Share This Post