Giriboy retweets naked photos of Korean woman.. was he hacked?!
In the afternoon of February 5th, Giriboy shocked fans and followers alike after retweeting naked pictures of a Korean woman on his Twitter account.
The woman blatantly poses naked against a black background, and posts, "Follow me everyday! Love you," to which Giriboy retweets on his own account without any additional comment of his own.
Fans who saw the retweet questioned the action, leaving curious comments of hacking such as, "?", "What is this, hacking?", "?????hacking????", "Is this hacked? This isn't oppa? kukuku," "Oppa…?" and "This again…", while some mentioned that the same thing had happened to LC9's JHYO.
Meanwhile, Giriboy has just released a music video "0" for NO.MERCY with Jooyoung and Mad Clown.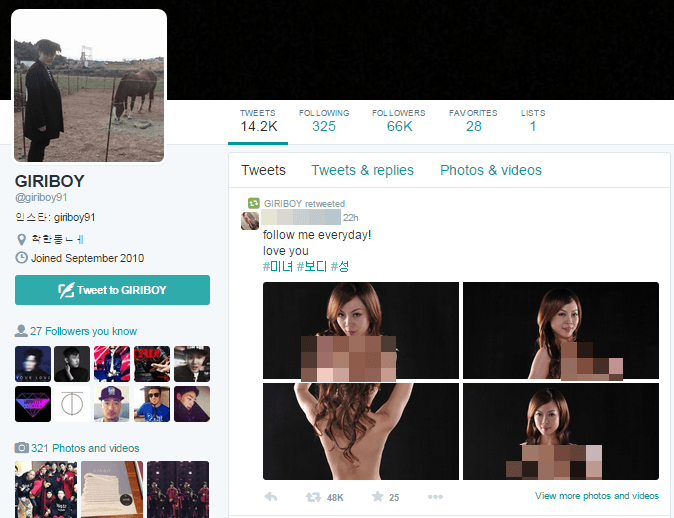 Share This Post