Girl's Day depicts "A Woman's Color" and reveals the real reason behind Hyeri's aegyo on "HIGH CUT"
Girl's Day depicts "A Woman's Color" for a fashion spread on star and style magazine HIGH CUT. 
As it was a pictorial collaboration with Mise-en-scène, the girls showcased various hair colors, including gold, pink, brown, and other bright colors for the season. Hyeri is in bold gold accentuating her sexual charms, Sojin and Yura in soft brown to glamorize their sophisticated and edgy look, and Minah in bright rose to emphasize her lovely feminine style.
During the interview, the members revealed the truth behind Hyeri's famous "A-ing~" aegyo.
Hyeri commented, "To be honest, I don't think that was aegyo. The 'A~ing~' I did on 'Real Men' is what I usually do when I cry."
Then Minah added, "Actually, Hyeri was annoyed then. All the members knew that," and Yura also mentioned, "Especially when she's not given with food, she likes to do that."
Sojin thanked Yoo Byeong Jae for indicating her as his ideal type on variety shows and said, "Actually I didn't know who Yoo Byeong Jae was before this incident. Nowadays, I see him on a few variety shows and he seems like a fun person. I'm happy that he mentioned me and I am always thankful."
In the meantime, you can check out more photos and interview featured in HIGH CUT's May 2015 edition vol.149.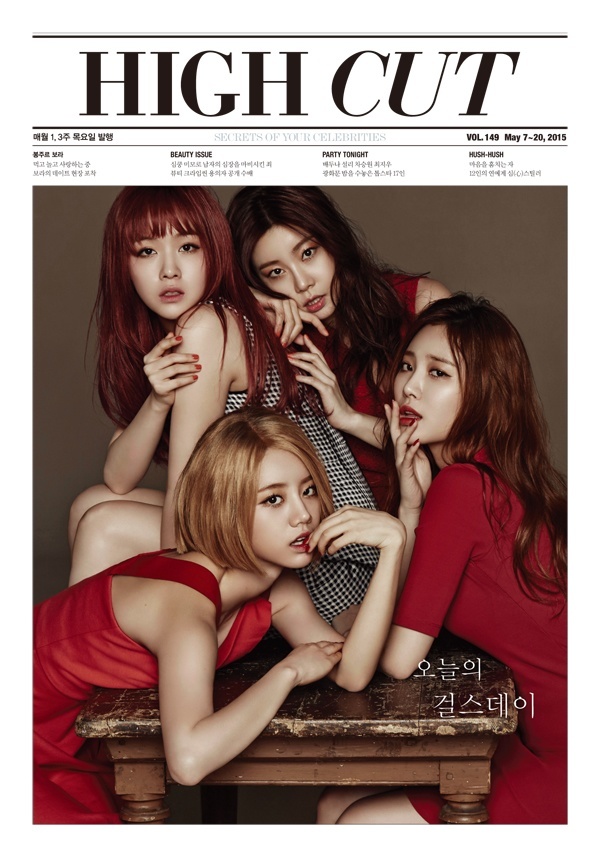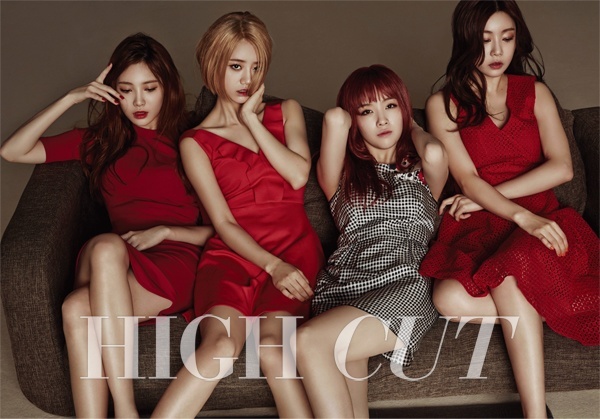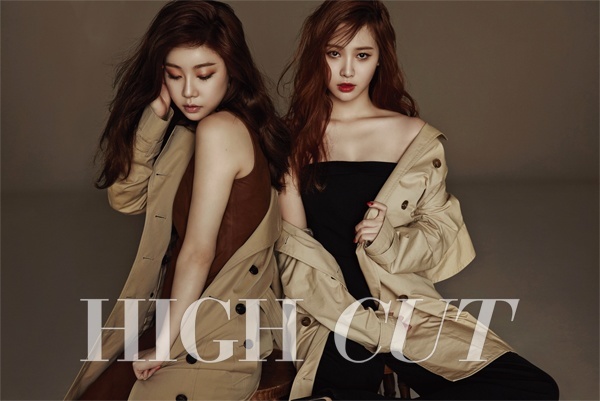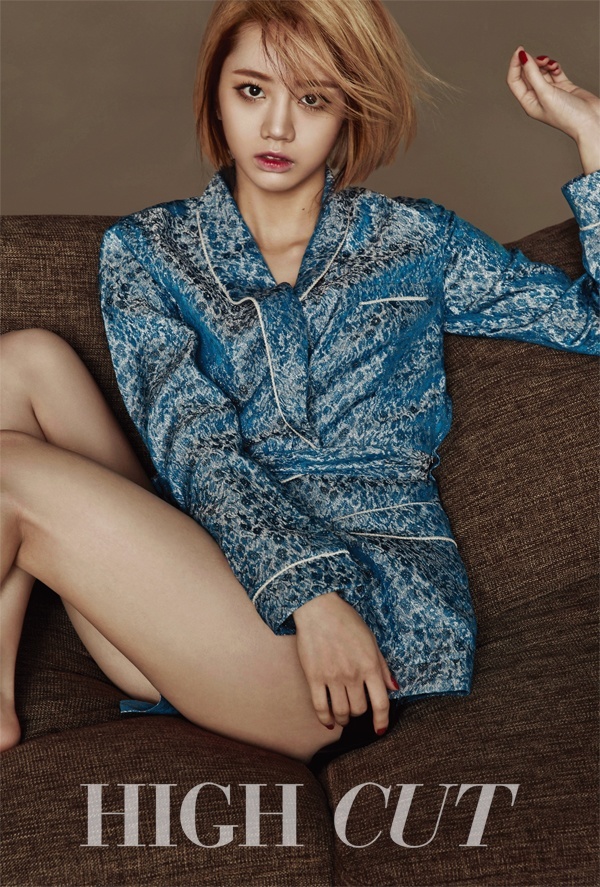 Share This Post