Girl's Day fans shocked by Minah's provocative photoshoot
Girl's Day Minah recently made her debut as a solo artist, and has bewildered fans with her transformation that is completely opposite of the cute girl they have come to love.
Minah is known amongst her fans for her adorable and loving personality, irresistible aegyo and eye smile, so her transformation in the pictorials for her mini-album I Am A Woman Too is no doubt surprising to some.
With the official release of the album and her title track's music video of the same name, additional jacket photos for her album was released on various online music sites, revealing her drastic image change. With a darker, more mature appeal, Minah wears heavy eye makeup and a more wild hairstyle as well as fishnet stockings and short shorts with a black jacket and large hat completing her outfit.
The most shocking out of all her pictorials was her bold attempt in posing and being in the embrace of a nude male model.
Meanwhile, she recently completed her street showcase in Myeondong, return to the very same streets she had performed at six years ago before her debut in attempts to revive old memories. She is scheduled to begin her promotional activities on music shows starting this week.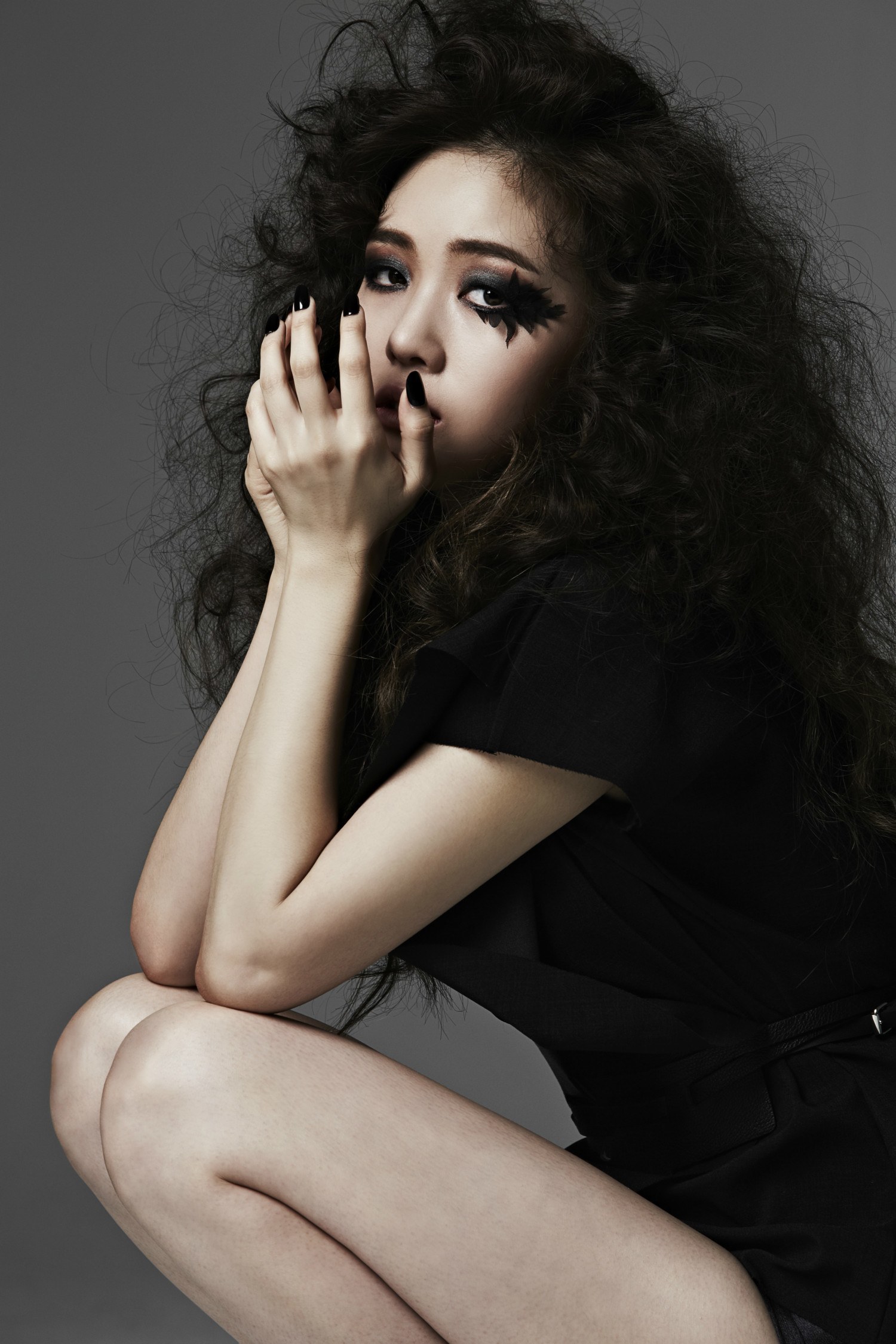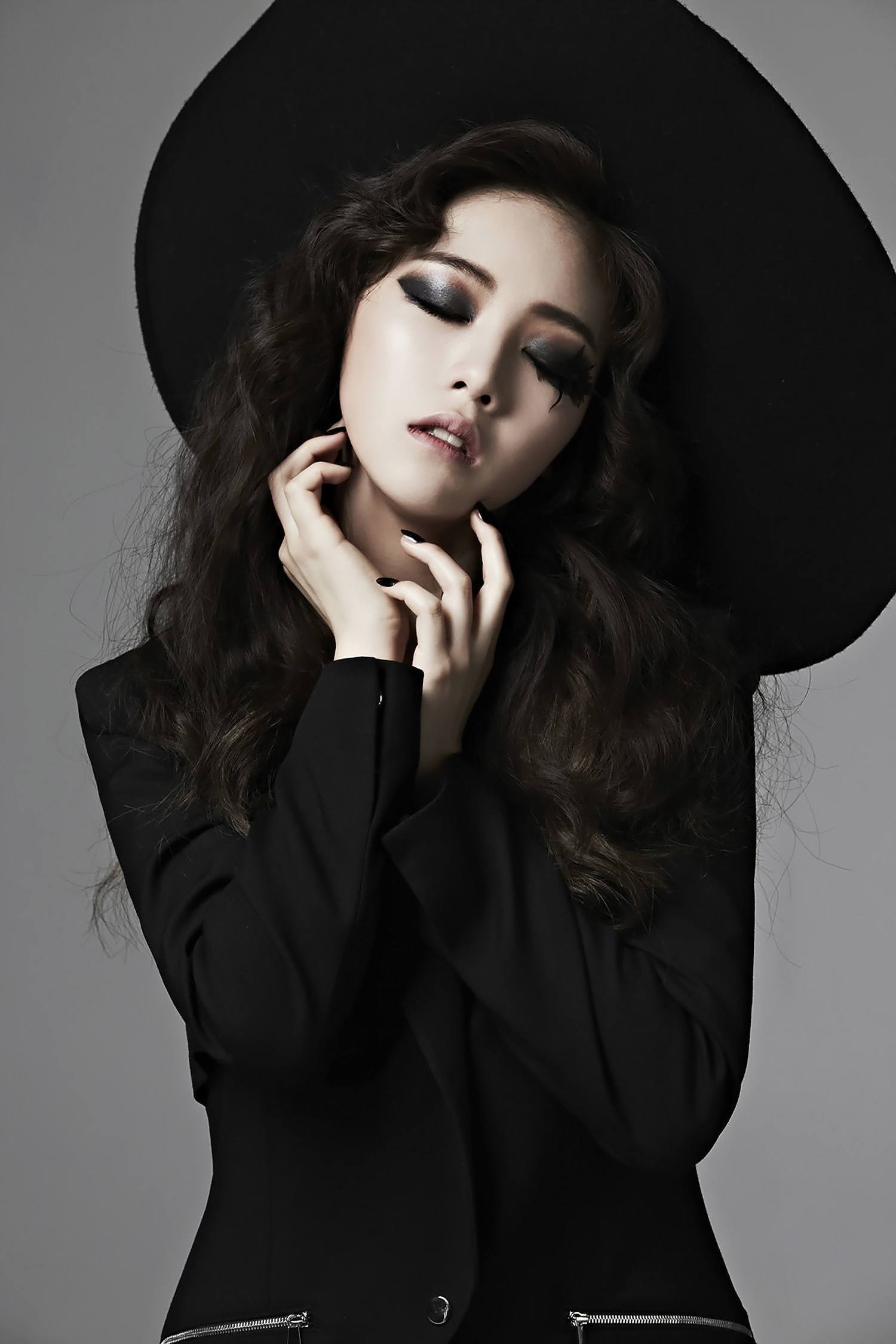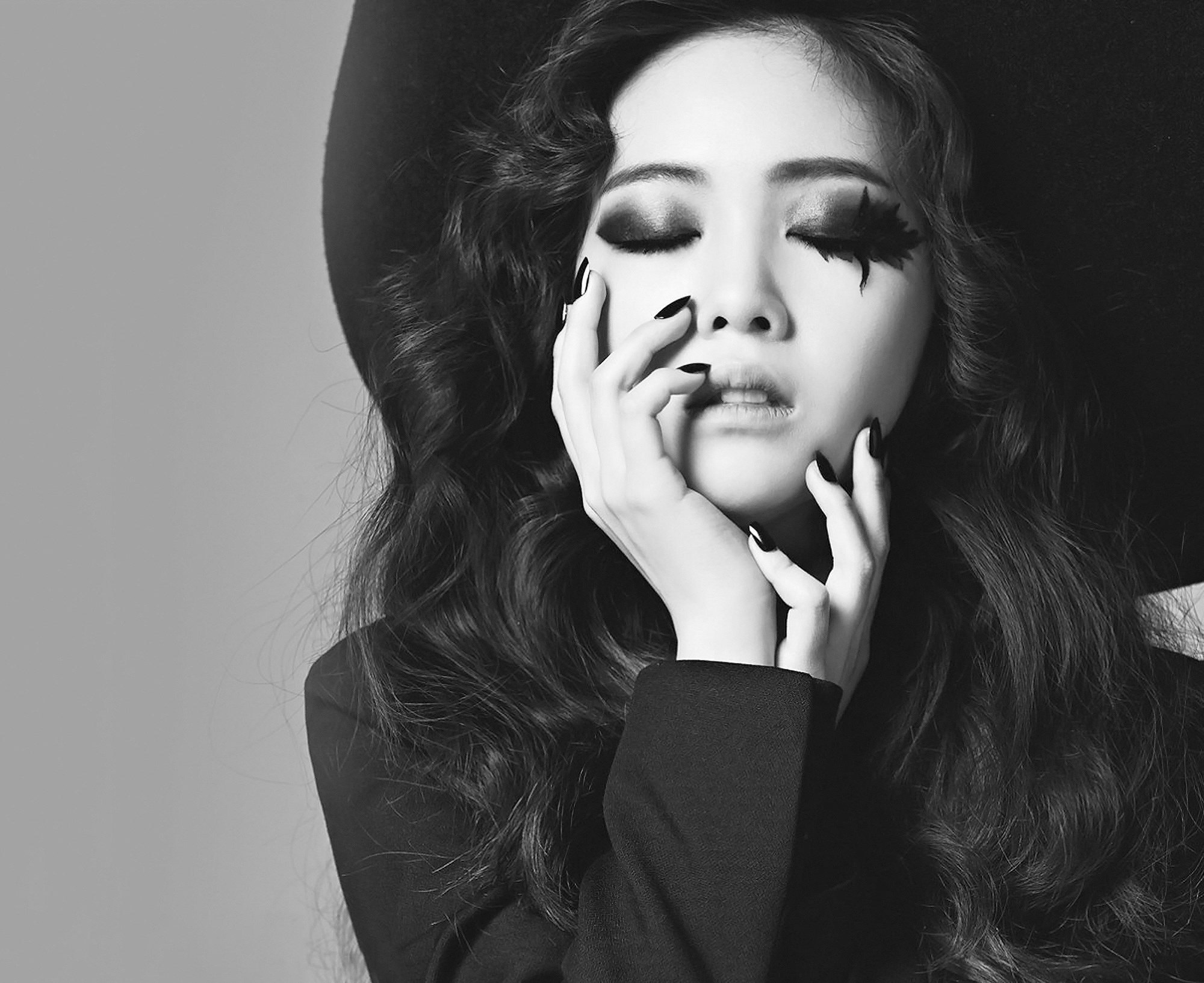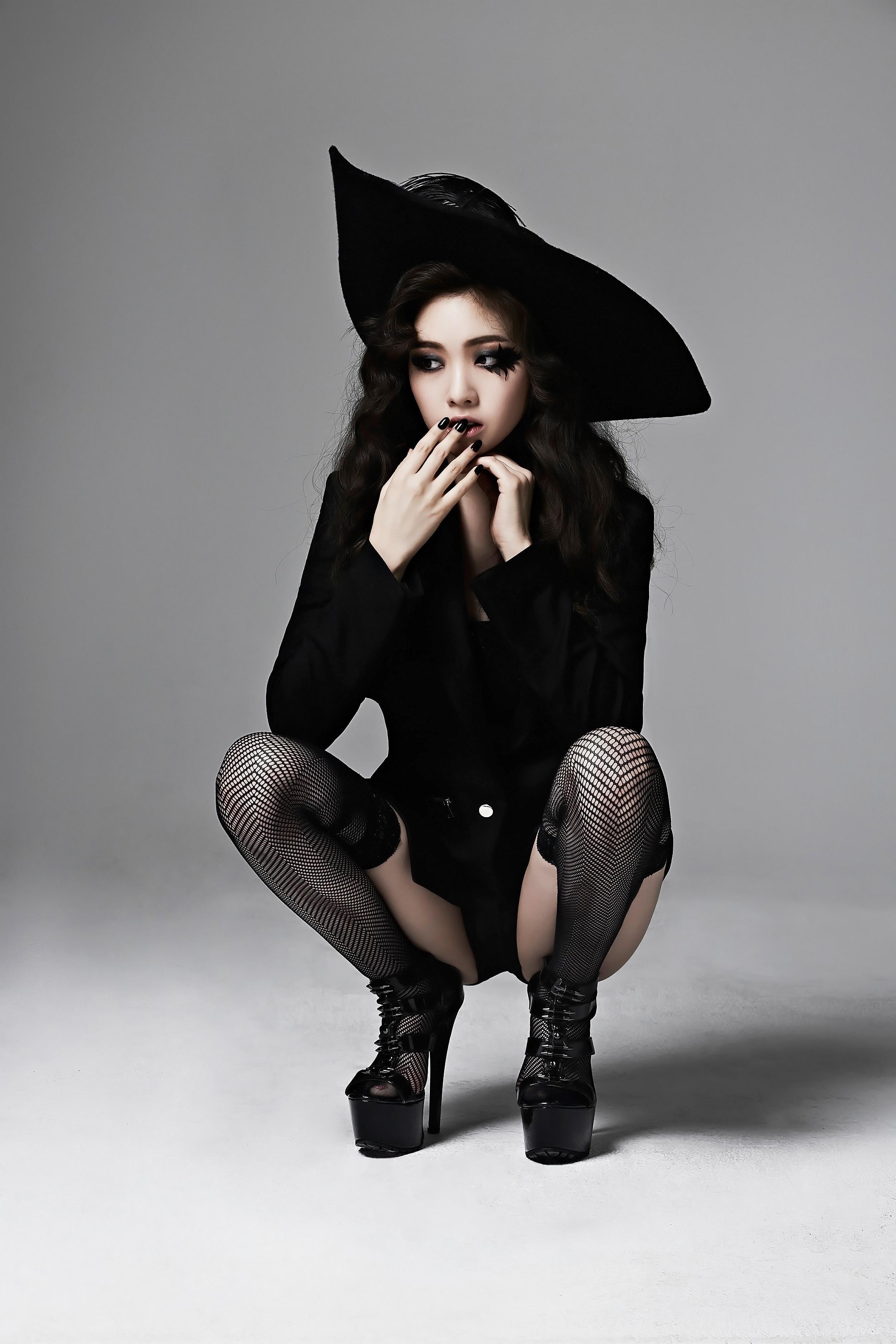 Share This Post