Girl's Day Minah reveals her easygoing nature on "Eco Village"
Girl's Day member Minah showed her irresistible charm as she naturally cleans a chicken open and cooks it on the on the latest episode of SBS Eco Village.
On the November 26th episode of Eco Village, Minah was seen leaving the city life with other members of the show and exposed to the natural ways of the countryside. On the said episode, she was paired up with Jang Dong Min and was instructed to cook using a traditional Korean method as their mission.
With Jang Dong Min's lead, the two began to prepare chicken soup. At this moment, Minah courageously and spontaneously started to clean and cook a raw chicken without any hesitation, surprising everyone including the production team.
Surprised by her easygoing nature, Jang Dong Min made a joke to Minah stating, "The chicken was actually the chicken we bred," with the chicken in her grip, she confidently replied, "Some things are bound to happen," showing her humor.
After showing her bare face on the previous episode, along with her skill on cleaning chicken with her bare hands without any hesitation, Minah is slowly gaining attention for her easygoing charm through Eco Village.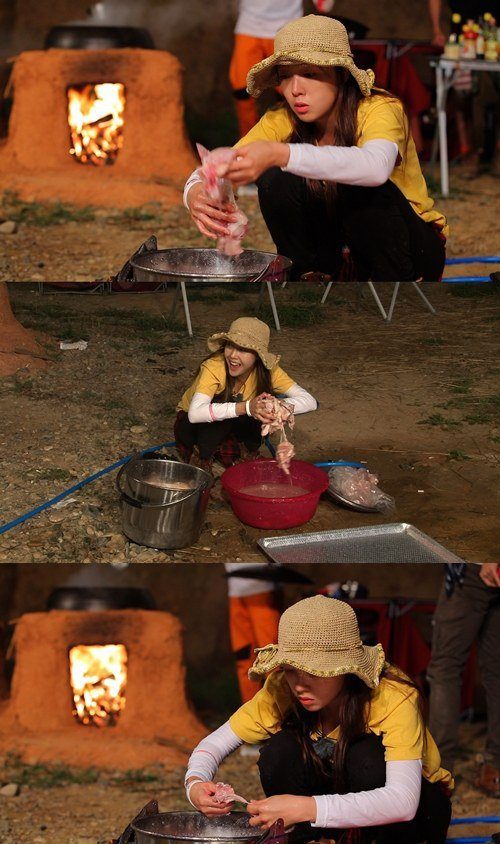 Source: Newsen
Share This Post