Girls' Generation Yoona shows off friendship with fellow cast members of "God of War Zhao Yun"
Girls' Generation member Yoona has developed a good friendship with fellow cast members of Chinese drama God of War Zhao Yun!
Uploaded after the media press conference held on April 30th, Yoona can be seen posing comfortably with fellow cast members Lin Gengxin and Sun Xiao Xiao, showing off their close relationship despite language barriers.
Sun Xiao Xiao uploaded two photos with the caption, "We listened to you and got together!", where photos showed Yoona hooking arms with Sun Xiao Xiao and Sun Xiao Xiao trying to kiss Yoona's cheeks, posing like a real couple.
Lin Gengxin, who plays the role Zhao Yun that will develop a love line with Yoona in the drama, uploaded two photos of the press conference and a photo with Yoona at the backstage of the press conference venue with the caption, "We held a creative press conference at Heng Dian today, hope everyone will like the drama 'Wu Shen Zhao Zi Long,' which will premiere in December on Hunan TV."
Yoona plays the role of Xia Hou Qing Yi, a smart and beautiful woman who falls in love with Zhao Yun. She later discovers that Zhao Yun was responsible for her father's death and falls into a great dilemma.
Check out the photos below!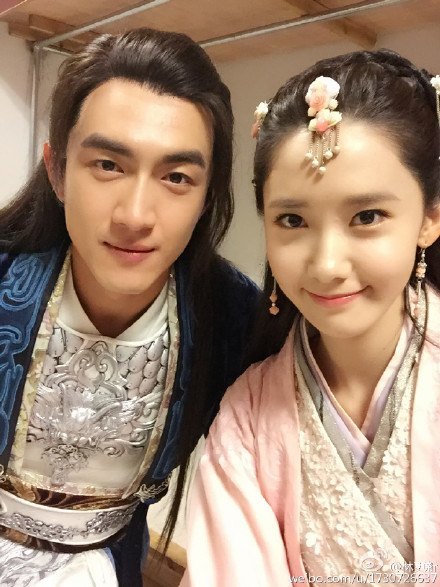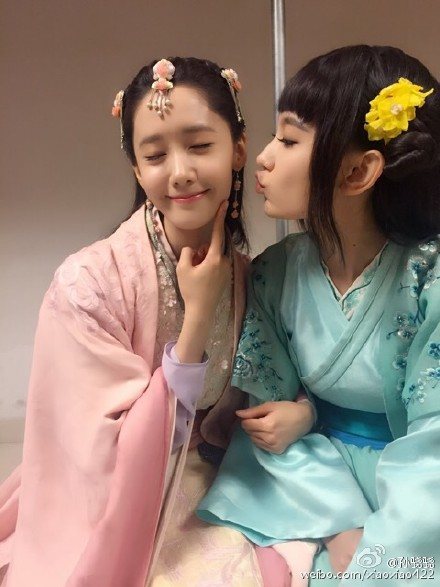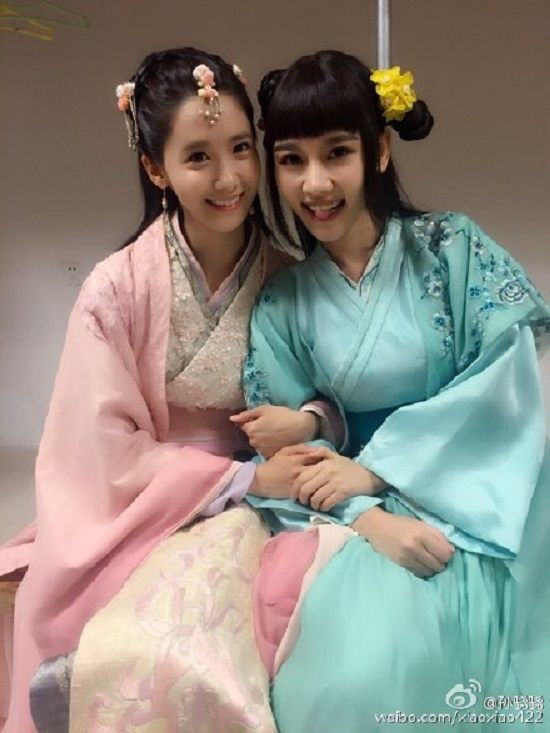 Share This Post