Girls' Generation's Tiffany gushes over her fangirl moment with Jo In Sung
Girls' Generation's Tiffany shared her fangirl experience when she met her ideal actor in the episode of Sisters' Slam Dunk. 
In the episode that aired on April 22nd, Tiffany was with Min Hyo Rin when she was asked about her dating, ideal type  and more. Caught by the question, she bashfully revealed it to be actor Jo In Sung. 
Min Hyo Rin and Hong Jin Kyoung nodded in agreement with her choice while Tiffany continued to share a funny experience she had when she first met the actor.According to Tiffany, instead of having her photo taken with actor, she directly asked for a hug instead, making the rest of the members laugh.
Tiffany joins Min Hyo Rin, Jessi, Hong Jin Kyung in the all female variety program Sisters' Slam Dunk on KBS.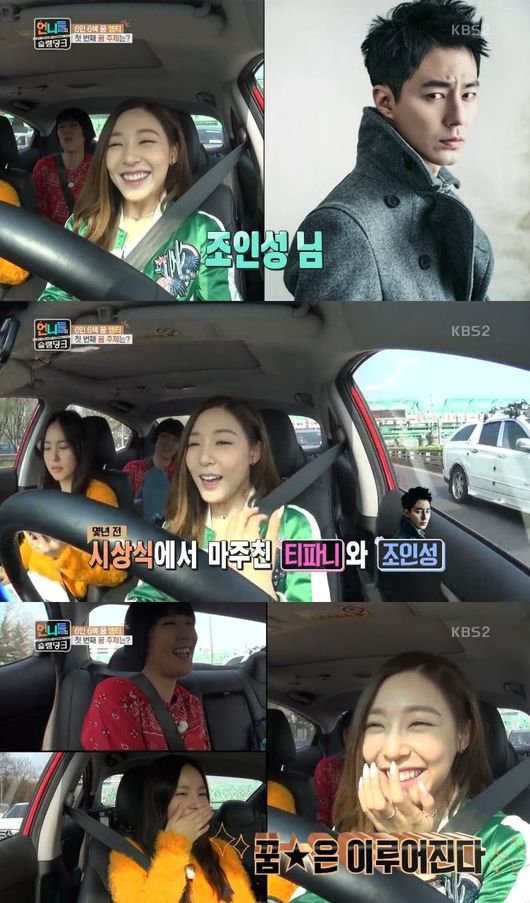 Source: OSEN
Share This Post