Girls' Generation's Yuri shows her yoga skills on MBC's "Animals"
Girls' Generation's Yuri made comedian Jang Dong Min experience difficulty breathing while doing couples yoga together.
On February 7th, MBC's Animals disclosed some behind-the-scenes cuts of Yuri and Jang Dong Min's "three-stage violent yoga practice." The photos revealed went viral online, raising the expectations of the fans.
In the photos, Yuri is showing advanced yoga techniques as a skilled yogi. Jang Dong Min, first excited to do couples yoga with Yuri, later becomes exhausted following the stages.
The "three-stage violent yoga practice" by Yuri was the morning call for Jang Dong Min, who always oversleeps during the shooting for the show. Yuri once pointed out yoga as her secret way to maintain her good figure.
Also, actor Kwak Dong Yun is bursting into laughter watching Jang Dong Min and Yuri do the yoga in the revealed still images. While arousing the fans' curiosity, the couples yoga practice will be aired on the upcoming Three Bears segment in the February 8th episode of Animals.
One of the representatives of Animals said, "Following the stages of Yuri's yoga practice, Jang Dong Min's face turned red. Since the members of Animals are close to each other, they are all enjoying the shooting."
Three Bears is the reality show segment on Animals about raising three little pandas at a wild animal park in China. Jang Dong Min, Yuri, Kwak Dong Yun and g.o.d's Park Jun Hyung raise these panda triplets. Last week, the members of Animals introduced each other to the pandas and this week, they are to care for the panda babies.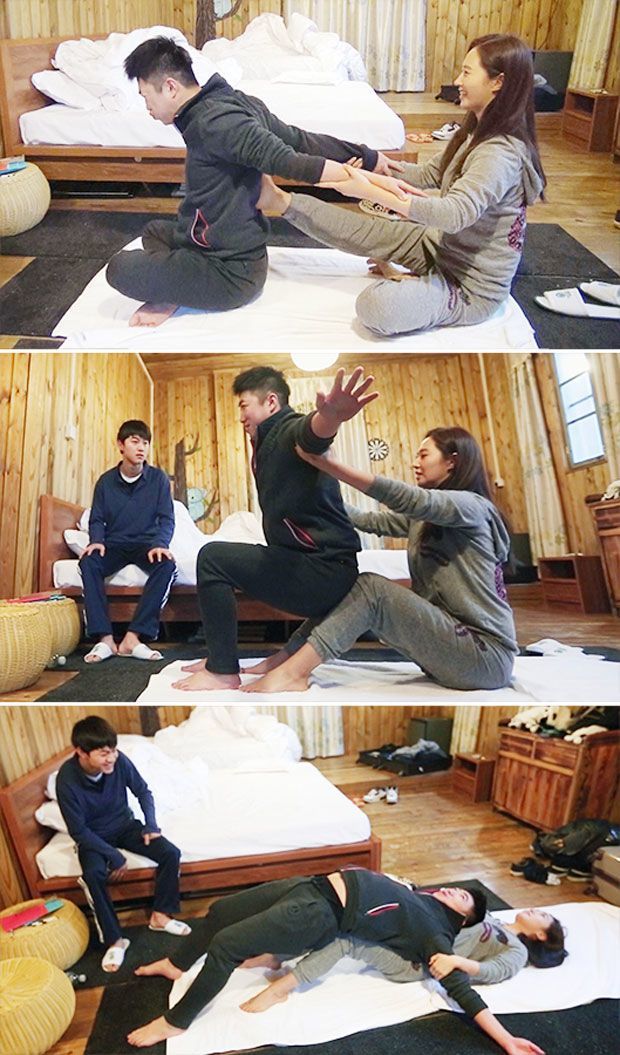 Source: TheStar
Share This Post