Gong Hyo Jin flaunts her style on the set for Hat's On
On December 1st, photos of Gong Hyo Jin on the set of a recent photo shoot were released. Though the photos are behind the scene cuts, Gong Hyo Jin's charm is captured perfectly.
Model and actress Gong Hyo Jin can be seen wearing a variety of different colors and styles as she models for the popular headgear brand Hat's On. Gong Hyo Jin looks great in monochromatic color schemes, as well as flamboyant yellows and the statement color red. Hat's On provides a wide range of styles, which includes girly and cute to street and chic, and Gong Hyo Jin is able to naturally sport all these personalities.
The main focus of this photo shoot without a doubt are the hats, but it is hard to miss the cute props and accessories in the photos. Gong Hyo Jin's genuine smile and innocent facial expressions brighten up the set, and it is pleasant to see how she casually shows off her aegyo by winking at the camera.
Gong Hyo Jin and Kang Hye Jung have been chosen to be the lead roles for the upcoming play Educating Rita. Educating Rita will be open to the public from December 3rd to February 1st.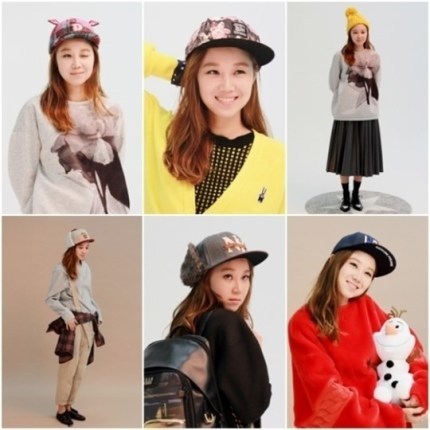 Share This Post