GOT7 releases fourth round of teasers for "Just Right"
With their official release just days away, GOT7 has released their fourth set of teasers for the upcoming mini-album featuring the members in chic poses.
On the fourth page of their Just Right scrapbook, the members can be seen holding different props that either spell or indicate the words "just" and "okay," relating to their newest comeback concept.
The first group photo features hipsters Yugyeom, Mark, and JB posing for the camera playfully while the second photo features BamBam, Youngjae, Jackson, and Junior showing off their nonchalant, effortless charms. Take a look at the close up images below!
Meanwhile, it was revealed that the boys teamed up with Grammy award winning duo, Carlos and Steven Battey for their title track. After releasing a calendar for teaser dates, fun photos at the carnival, individual playful and natural photos, IGOT7s are anticipating their July 13th release!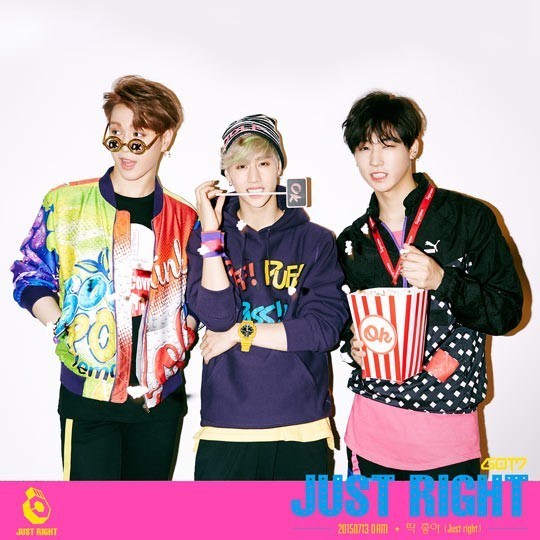 GOT7 the 3rd mini album <Just right> Pre Teaser Image #4#GOT7 #Justright #딱좋아

Posted by JYP on Sunday, July 5, 2015
Source: Star Naver
Share This Post