GOT7's Bambam alerts fans after his Instagram account got hacked
GOT7's Bambam updates fans after his personal Instagram account was recently hacked. 
On February 11th, Bambam announced the news through his Twitter account and alerted fans of the recent violation of his privacy online. On the said tweet, he reveals that, "Why this always happen to me. Sorry Guys." 
A screenshot of his Instagram account was also posted with the tweet along with the profile update saying, "Everybody! Thank you so much for worry about me but i just got hacked again i'm sorry for about 1 hours ago is not real me." 
Fans who have seen the update immediately consoled the member for the incident, leaving some to speculate if it is a fellow fan who has done it.
This was not the first time that Bambam was hacked on Instagram as the same incident happened two weeks ago.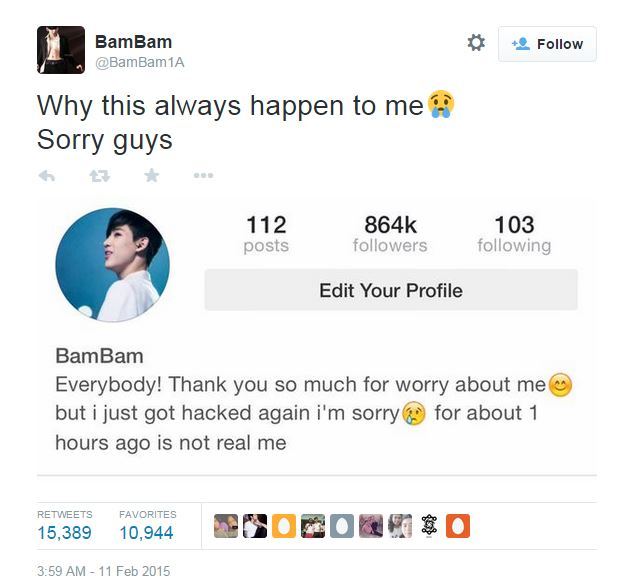 Share This Post