GOT7's Jackson and TWICE's Nayeon talk about JYP Entertainment's dating ban
Nayeon finally confessed that JYP Entertainment has imposed a dating ban for all of the TWICE members. 
On the January 22nd broadcast of KBS' Look Back At Me, Nayeon talked about her thoughts and concerns about being in her twenties and revealed that she as a lot of concerns about dating. However, when Cho Woo Jong asked, "Isn't it easy to date in your 20's? You pretty much date whoever you meet," Nayeon responded that there is a three-year dating restriction in their agency.
She also added that, "I don't really care to date at the moment, but if this keeps up, I'm worried that I won't be able to date in the future as well."
A follow-up question was also raised asking about if an artist was dating someone before entering the company which left Jackson to bluntly reply, "You have to break up with them." He then explained that although it wasn't really a rule to break-up with the person, they end up not wanting to continue dating anyway.
In the end,, Lee Gye In closed the topic with an advice to the two artists saying, "You must meet a significant other when you're in your 20's."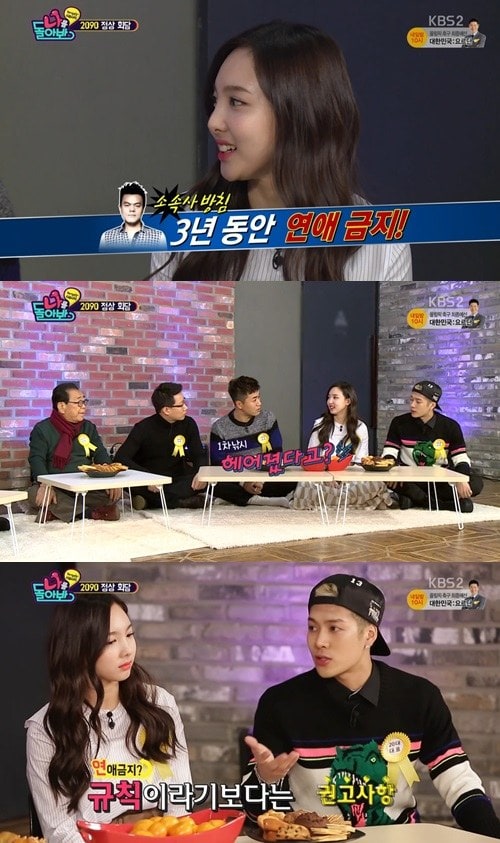 Source: Newsen
Share This Post