GOT7's Jackson reveals his affection for KARA's Hara on "Roommate 2"
During the recent episode of ongoing reality show Roommate 2 , GOT7's Jackson talked about his feelings for KARA's Goo Hara.
On the November 25th broadcast episode, Hara was invited as a special guest on entertainment show Roommate 2. During the episode, Hara freely interacted with the members leaving to Jackson to express his feelings for her.
As Hara was sitting quite far away from where he was, Jackson recommended to change spots with actress Bae Jong Wook, leaving the actress humorously shocked by the gesture. It was also noted that as he passed the eel dish along to Hara, Jackson did not take his eyes off the singer and further revealing his interest.
Meanwhile, KARA's Young Ji also mentioned, "Jackson always told me that he liked Hara the most," while Jackson humorously murmured, "I'm just amazed" as an excuse.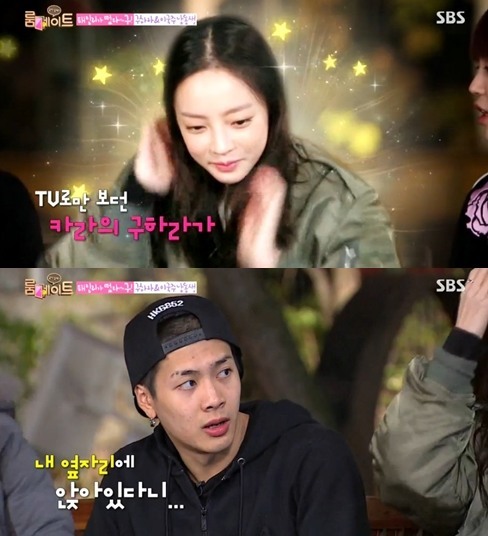 Source: Star News
Share This Post