Happy Birthday DJ Tukutz, Queen B'Z's Rumi, and Lovelyz's Sujeong
Happy Birthday to Epik High's DJ Tukutz, Queen B'Z's Rumi and Lovelyz's Sujeong as they celebrate their birthdays on November 19th!
Epik High's DJ Tukutz turns 34 years old as his fans and YG Entertainment celebrates his birthday. Epik High recently had their comeback with their eighth album titled, Shoebox which was released on October 21st. Furthermore, Epik High has been keeping busy with their Asian tour, Parade 2014. The Parade 2014 tour started out in Seoul, South Korea on November 15th and will continue to visit locations such as Beijing on November 23rd and will continue to go to Japan.
Meanwhile, Queen B'Z's Rumi is celebrating her 19th birthday. As fans wish her for best on social networking sites from around the world, Queen B'Z just released their newest music video for "Bbiibbi" on November 17. The music video shows the five-member group out and about camping while dancing to the beat of their song which soon reveals that the overall camping experience was just a dream.
Lovelyz's Suejeong also celebrates her birthday as she turns 18! Fans on Twitter wished her a happy birthday and included the tag #RYUVELYDAY  which trended worldwide. In addition, the girls of Lovelyz surprised their fellow member with a birthday cake and caught her reaction on camera. On November 19th, the official YouTube channel for Lovelyz published a hidden camera video of when the members surprised Suejeong while singing "Happy Birthday."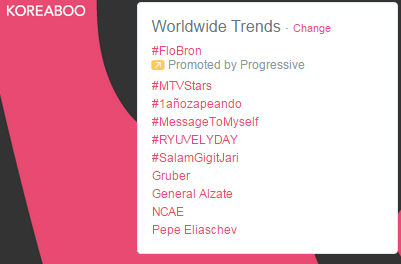 [#Lovelyz](#수정) #러블리즈 의 류블리 수정이의 생일 입니다! 데뷔 후 처음으로 맞이한 생일에 팬 여러분들께서 많이 축하해주세요~♡
▶ http://t.co/029YuwOOSv pic.twitter.com/MoBFfqf3oo

— Lovelyz_Official (@Official_LVLZ) November 18, 2014
Share This Post