Haters plan a large Twitter hashtag attack against BTS for plagiarism
An announcement regarding action towards BTS and a planned Twitter hashtag attack has been uncovered.
Returning under the spotlight their latest album release and comeback, BTS has once again come under fire for alleged plagiarizing and is said to have copied the concept of artists such as BIGBANG. Photos of BTS' past concept photos were seen compared to scenes from BIGBANG's "Sober" (which can be seen below) among other comparisons.
Other artists listed include SHINee and EXO of whom BTS allegedly copied.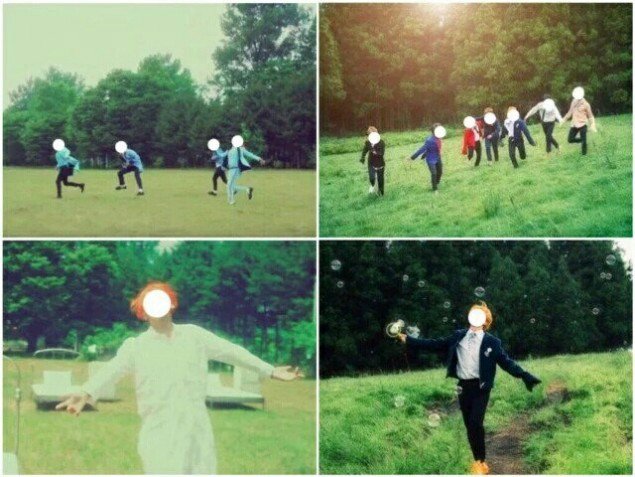 Taking action, those who believe these allegations are preparing a hashtag attack on Twitter against the Big Hit Entertainment group which will begin on May 7th at 7pm for exactly 24 hours.
The announcement reads as the following:
"[# Plan to attempt to trend on twitter with hashtags regarding BTS plagiarism]
Time: 2016.05.07 around 7 pm when BTS concert ends~2016.05.08 around 7 pm when BTS concert ends
This weekend BTS concert is happening from 4 for 150 minutes so let us start with 30 minute leeway. Please let us show them the unification of all fandoms let's show these b***es our power. You simply have to tweet hashtags and words related to BTS plagiarism. They will tweet their words of fighting to BTS so let's use this and make BTS plagiarism trend again."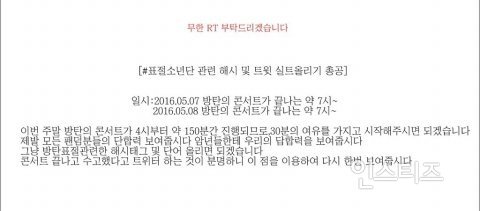 Source: Instiz
Share This Post