HI SUHYUN says "I'm Different" with audio release of their debut track
YG Entertainment's newest sub-unit duo Lee Hi and Suhyun from Akdong Musician have finally debuted with their track "I'm Different" on November 11th, which also happens to be Pepero Day in Korea!
Previously, the agency released a series of mysterious teasers, including a girl in black holding a milk chocolate pepero box,  a girl in white and pink holding a strawberry pepero box, and a boy in white holding an original pepero box. Soon after it was revealed that the members were Lee Hi and Suhyun featuring Bobby from iKON.
"I'm Different" is a funky track with a hint of jazz. Lee Hi's soulful voice goes along very well with Suhyun's powerful and sweet vocal. They combine their rap, blending their vocals impeccably with Bobby adding a little spice to the track. "I'm Different" has already garnered a lot of attention as it is trending on Twitter within the hour of its release.
So far the song has only had an audio release which can be purchased via iTunes, Genie, Melon, and others.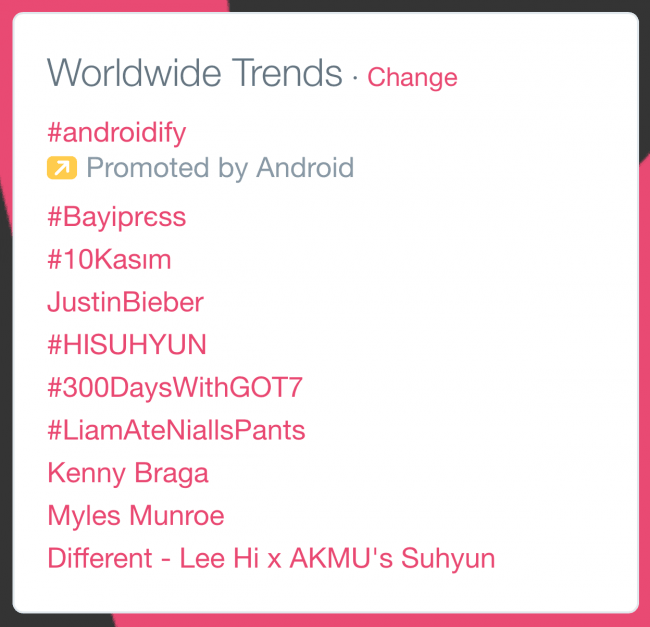 Share This Post