Hong Jong Hyun shows off his sculpted torso in "Enemies in Law 2" stills
On May 18th, Enemies in Law 2 revealed a series of stills that showed off actor Hong Jong Hyun's scuplted torso.
These never-before-seen photos show the actor in action as he bares his toned chest and chocolate abs. Wearing a serious expression, Hong Jong Hyun is focused intently on the scene's filming.
Enemies in Law 2 tells the story of a young couple whose families are at odds with each other. Hong Jong Hyun plays Han Chul Soo, the son of a family of thieves. He soon falls in love with Park Young Hee (played by Jin Se Yun), who comes from a family of police officers. In order to win her hand in marriage, he must pass the exam to become a police officer. Hilarity ensues as the two families do their best to prevent his success.
The movie premiered on April 29th, 2015.
Take a look at the stills and trailer below: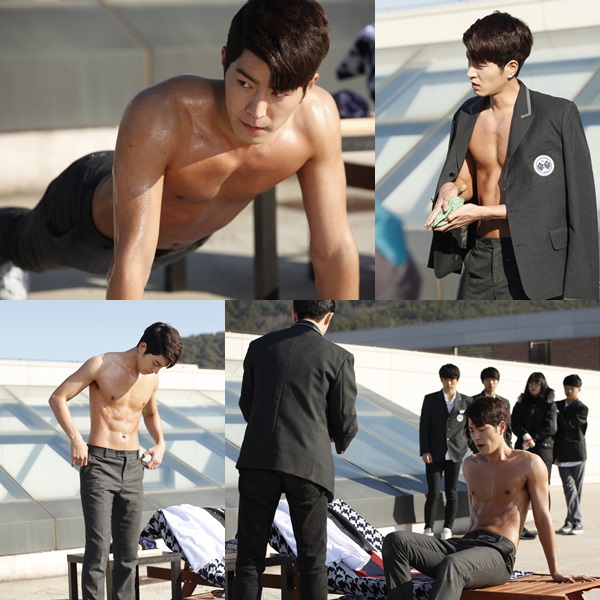 Source: OSEN
Share This Post