Hong Seok Cheon reveals popular girl group was funded by a member's wealthy parents
On a recent broadcast, Hong Seok Cheon revealed that a popular girl group that was struggling was funded by a member's wealthy parents. 
The actor and television personality explained that the group was originally struggling and was at risk of disbanding. However, one member's wealthy father helped save the group by pouring his money to help them promote. Eventually, the group became popular. He further added that the group is very famous now, and that the other members "definitely benefited off that one member." Although Hong Seok Cheon didn't reveal what group he was talking about, netizens have already begun guessing who they are.
Find out what Netizens had to say about this article below!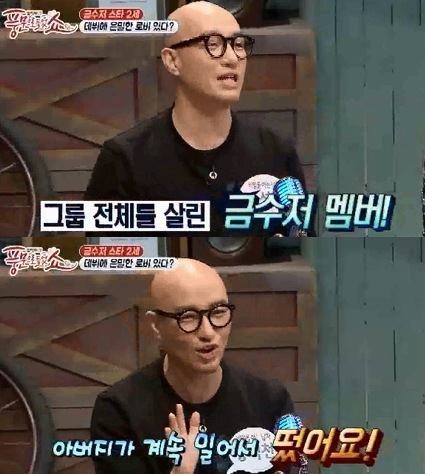 ---
NETIZEN REACTIONS
Koreaboo has collected reactions from Netizens who commented on the original article from our Korean source. The below comments are the most popular comments at the time of this article being published.
---
[+ 607, – 49] Girl's Day? EXID? …. I think it's probably one of those two..
[+ 586, – 37] Tell us the names or don't say anything. Makes me so frustrated I want to hit them when they do this
[+ 389, – 47] Yura
[+ 121, – 9] Chosun TV and Channel A are on par. How you interpret that is up to you
[+ 116, – 7] Let's not even try to guess or even talk about this. People are going to end up suspecting the wrong people and rumors will start. It's all a vicious cycle.
Source: Sports Donga
Share This Post