Hye Ryeong makes a comeback with remake of "Three Ways to Endure Sorrow"
Singer Hye Ryeong made a comeback on October 27th with the release of a remake of her song "Three Ways to Endure Sorrow." This is her first comeback in four years, leaving her fans excited for her long-awaited return."Three Ways to Endure Sorrow" was featured in her debut album in 2003. This time, she has released the song with a new arrangement in collaboration with Neverland Production. The remake features DinDin from Mnet's Show Me The Money 2, whose powerful raps complements Hye Ryeong's emotional appeal and unique voice.
Additionally the acoustic guitar riffs give the song a nice hip-hop vibe which tries to match the tastes of this generation. When the original first debuted it was more popular to have a medium tempo style. Hye Ryeong's agency, hopes that this remake is a nice gift to the fans who loved the original of "Three Ways to Endure Sorrow."
The remake single was released on October 27th online.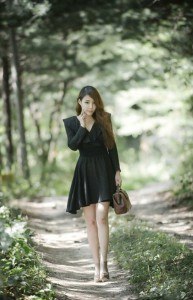 Source: News1
Share This Post