Hyorin gets cozy with cats for "Allure" magazine
In her latest pictorial, SISTAR's Hyorin got cozy in the bedroom while cuddling with cats.
For the April issue of Allure magazine, she dressed comfortable for her photo shoot. The singer dressed in clothing to lounge around the house on a slow day.
Wearing a variety of fun-pattered and over-sized clothing, the girl group member found multiple parts of the bedroom to pose for her pictorial. Each of the images included her holding on to a different cat as well, getting close to the many pets in the shoot.
No matter how laid back the situation, the artist continued to dress in outfits that are fashionable and attention grabbing. She pulled her hair into a bun while also allowing her locks to cascade beautifully behind her.
Additional images will be released in the newest issue of Allure magazine.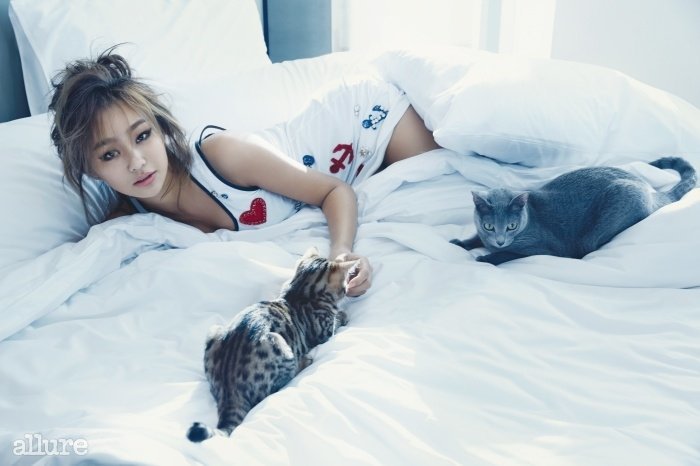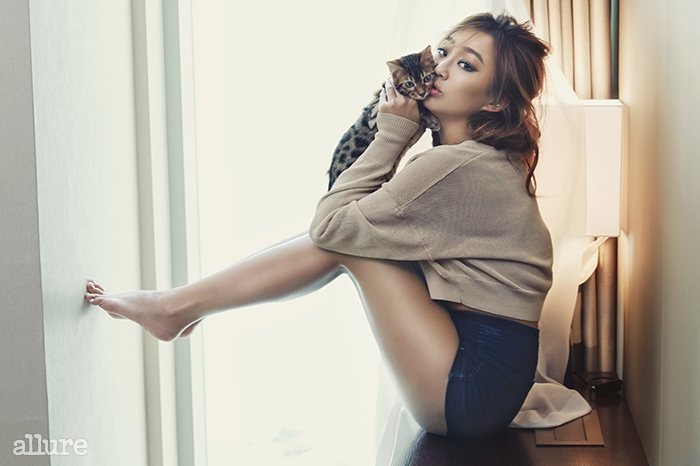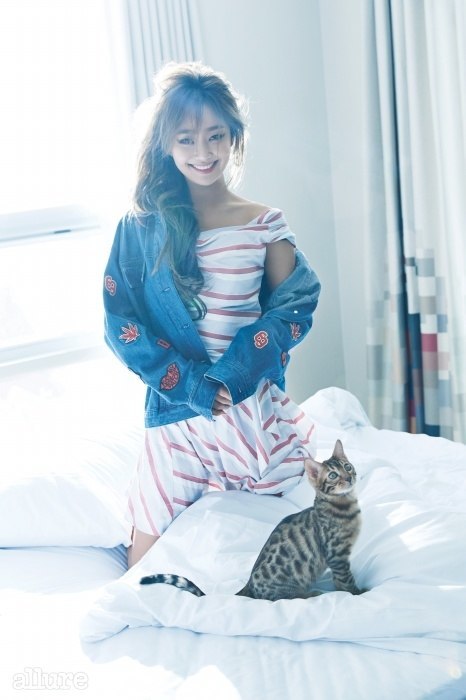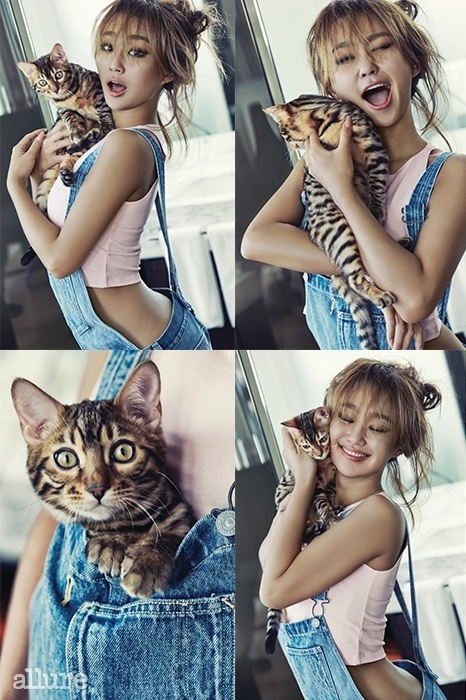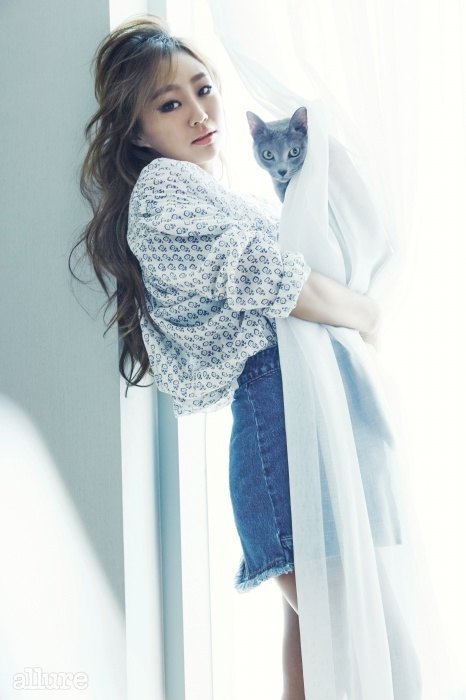 Source: CS Times and KMagazineLovers
Share This Post