Hyosung shows off her belly dancing skills on "Naked 4show"
On her appearance for Mnet's Naked 4show, Hyosung attended a short belly dancing class where she showed off her skills to viewers.
Visiting the Hongdae T Academy, Hyosung reveals her beautiful and appropriate belly dancing outfit, to which her instructor Park Ji Young praised her saying, "Your body is perfect for belly dancing!"
The instructor continues, "She's got a thin waist, good hips and is in great shape I think," and voices her belief that while this is Hyosung's first time to belly dance, she will pick it up quickly.
And she was right! Hyosung quickly picks it the moves after a short lesson.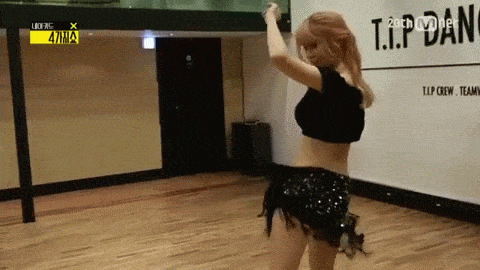 Will Hyosung continue her belly dance lessons? We sure hope so! It'd be interesting to see her do a belly dance concept for solo promotions in the future.
Watch the full clip of her belly dance lesson adventure below:
Also, check out this amazing fancam of Hyosung at a recent M!Countdown rehearsal:
Share This Post