I.O.I's Chungah is another idol gem that JYP Entertainment missed out on
Girl group I.O.I recently made an appearance on the KBS2 program Sister's Slam Dunk, meeting up with Min Hyo Rin, Tiffany and the others.
Aired on May 14th, member Chungah revealed she is a former JYP Entertainment trainee before she was let go. Currently, she is an M&H Entertainment trainee, ranking 4th in the Produce 101 show which earned her a spot in the temporary girl group I.O.I.
Meanwhile, the cast of Sister's Slam Dunk is in the process of forming their own girl group after receiving a track from J.Y. Park.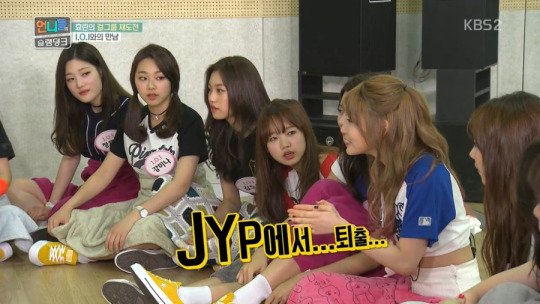 Caption: "I was kicked out… of JYP…"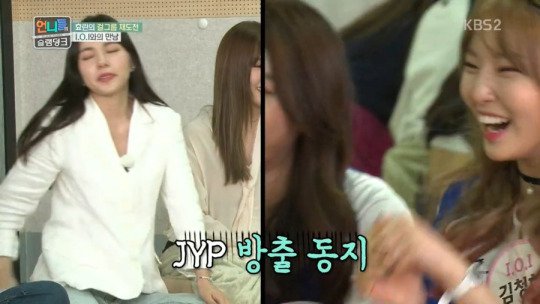 Caption: "JYP 방출 동지."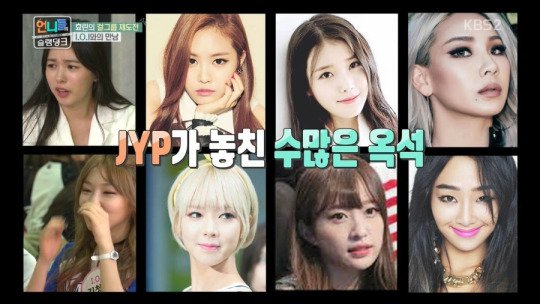 Caption: "The numerous gems JYP missed out on."
Min Hyo Rin, Apink's Naeun, IU, 2NE1's CL (top: left to right)
I.O.I Chungha, AOA's Choa, EXID's Hani, SISTAR's Hyorin (bottom: left to right)
Source: Instiz
Share This Post