Idols who don't look their age
A recent post on Pann discussing the age of idols has been receiving a lot of attention from netizens.The post discussed underage idols who look very mature for their age, as well as older celebrities who look younger than they really are. A translation of the post can be found below:
SEVENTEEN's Seungwan – ㅋㅋㅋㅋㅋㅋ if people try to tell you that he's a 98-liner, you can't help but not believe it, no bad connotation though… he looks at least 20 or 21 years old, and he's so skilled at singing (sort of like BTOB's Seo Eunkwang) http://i.imgur.com/qmNDYUU.gif BTS's V – He's only 21 years old, but still looks like a minorㅋㅋㅋㅋㅋㅋ he looks like a 2nd or 3rd grader. There's even a 19 year old kid in their group, but he looks less matureㅋㅋㅋ
WINNER's Jinwoo – He's about 24 or 25 years old, but since he's so handsome, he still looks really youngㅋㅋㅋ he looks like someone in his late teens, and he hasn't even has any plastic surgery done.. How can he be so good-looking? I'm so jealous
EXO's Kai – they say that he's a 94-liner………. he's only 22 years old…? it's nothing bad, but he looks like a hyung… I'm not his anti. Actually, I really like his soulful dancing.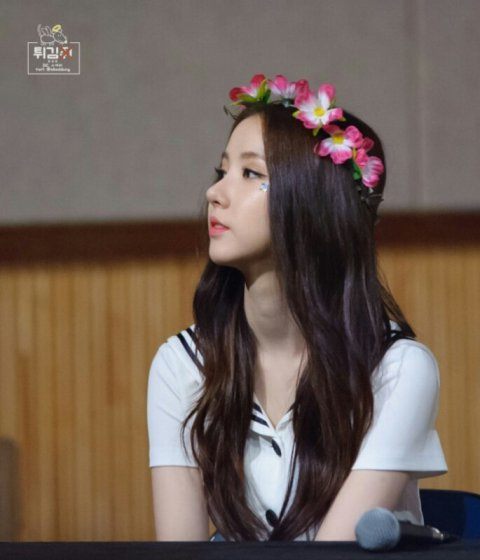 G-Friend's Eunha – She's underage too.. she's only 19 years old, but she already looks so matureㅋㅋㅋ I'm sorry for her fans, but I really thought that she had the double-eyelid surgery, but she actually looked the same in her past photos… her eyes are really big,,,
Girls' Generation's Taeyeon – no matter how you look at it, she doesn't look 27 years old??? She looks like she's 23ㅋㅋㅋㅋ her build is really small and she's pale ㅠㅠㅠㅠ so cuteㅠㅠㅠㅠ she really looked pretty during this comeback… http://i.imgur.com/C2ev2Ni.gif Lovelyz's Sujeong – She looks very mature! Even her name is pretty… her face looks like Soojung (f(x)'s Krystal.) She's pretty, but doesn't look like she's  underage.. I'm not saying that it's bad though  
Red Velvet's Iren – she's super pretty and doesn't look her age at allㅋㅋㅋ she looks like she's 20-21. Who would have though that she was half 25 years old… she's too much… so pretty
EXO's Xiumin – he's the opposite of Kai. He looks so young… looks like he should call Kai hyung… ha… freaking cute
And the most unbelievable celebrity age is…
Hongshik is thirty…
Source: Pann
Share This Post