iKON's Bobby models for first solo photo shoot in November issue of "Nylon Korea"
YG Entertainment's two new male groups this year – WINNER and iKON – have, naturally, been a hot topic. Fashion magazine Nylon Korea use Bobby's quirky, handsome features very well in his first solo pictorial in their November issue – his small eyes, sharp jaw and slightly uneven teeth make him the perfect male model. He wears youthful, low key streetwear that suits iKON's hip-hop image.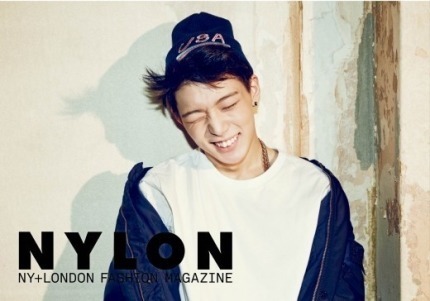 The fresh green grass color and subtle bird pattern on Bobby's jacket add a breath of nature to the urban setting of the photoshoot.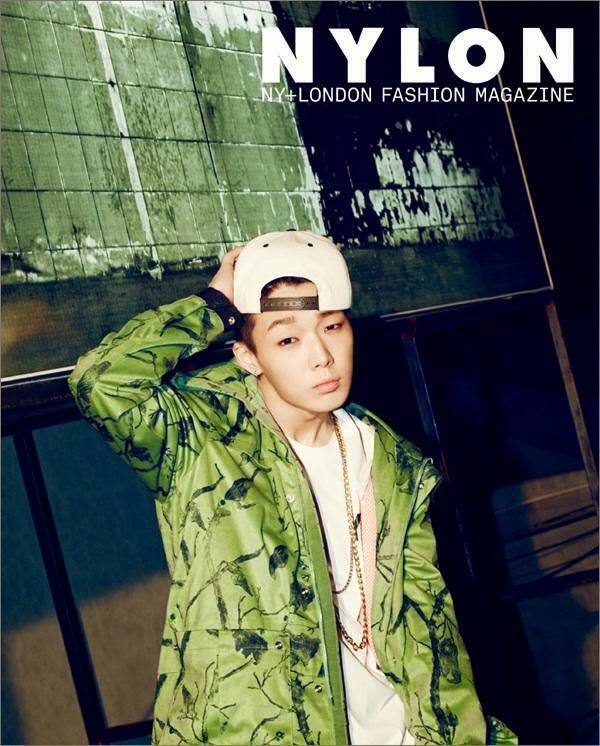 Bobby takes us back to the 90s with some throwback basketball kit. The peeling brown patterned wallpaper and faded peach milkshake color palette add a dreamy thought to the casual styling.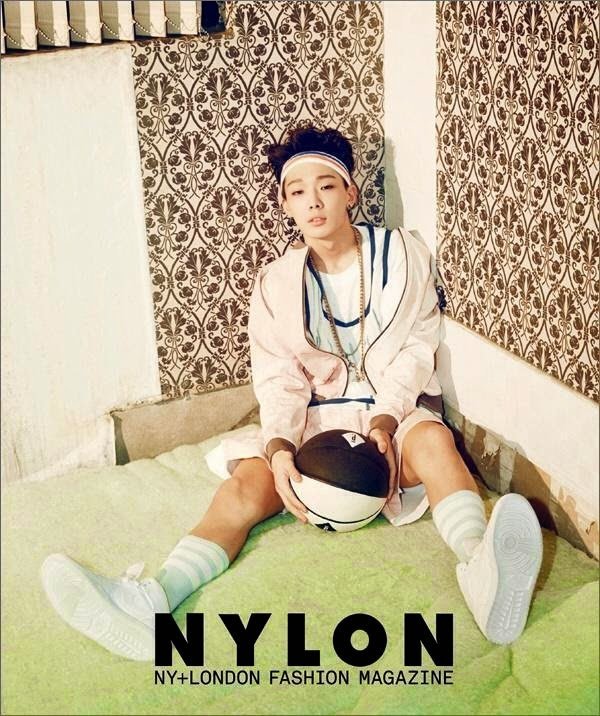 Bobby's outfit is dressed down, everyday and low key but the artful photography and Bobby's model pose make the shot special and adds glamour.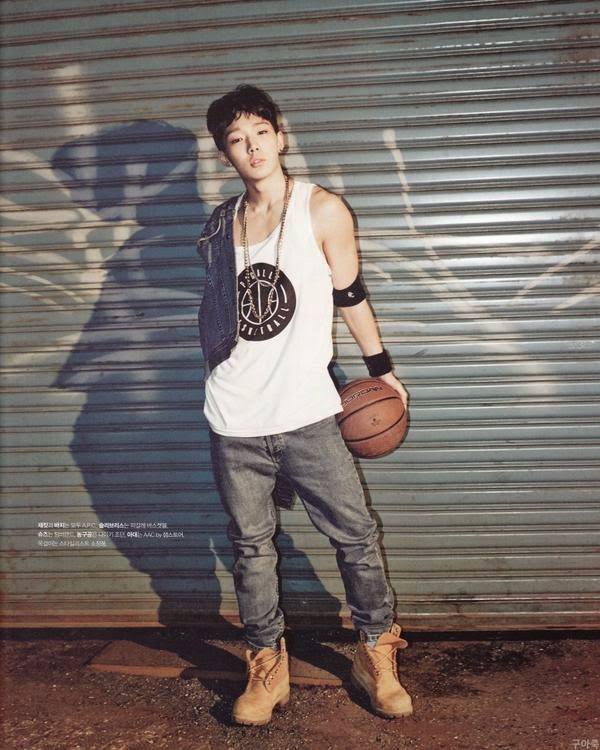 Bobby is styled perfectly, with attention to detail, in a heavy navy mac and pants, accessorized with a hint of a red snapback and two light gold chains.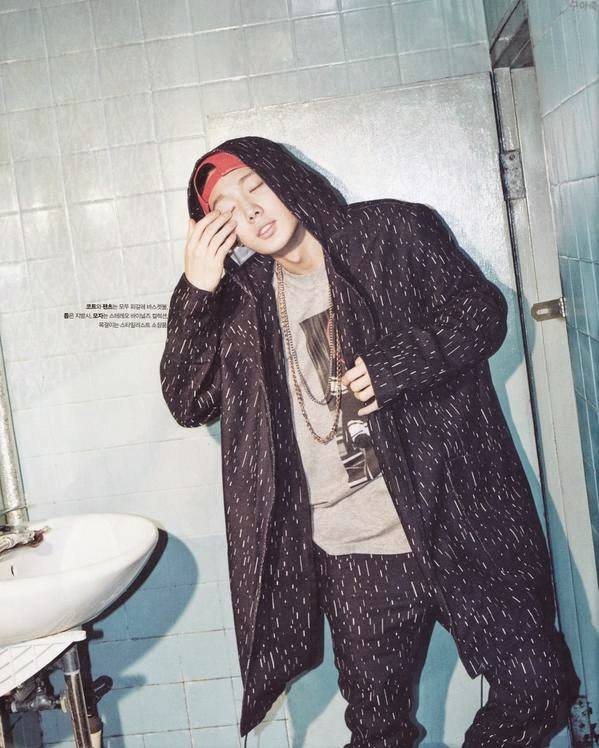 Source: TV Report
Share This Post