INFINITE H dazzles in latest "bnt International" pictorial and video
INFINITE H stuns and soars with their fabulous looks in their latest bnt International pictorial and video.
INFINITE H's Hoya and Dongwoo return for this photoshoot, where they show how versatile their styles can be. Each having their own looks and expressions, the duo prove that, together, their efforts escalate as they work in harmony.
In their first concept, Hoya and Dongwoo go for a youthful "grunge look" as they become untamed characters. Hoya alternates between wearing his detailed leather jacket and a bulky red sweatshirt. Dongwoo, on the hand, wears flannel shirts of different hues, completing the look with either a varsity jacket or a larger white jacket. Both sport wild, upstyled hair, which completes this style.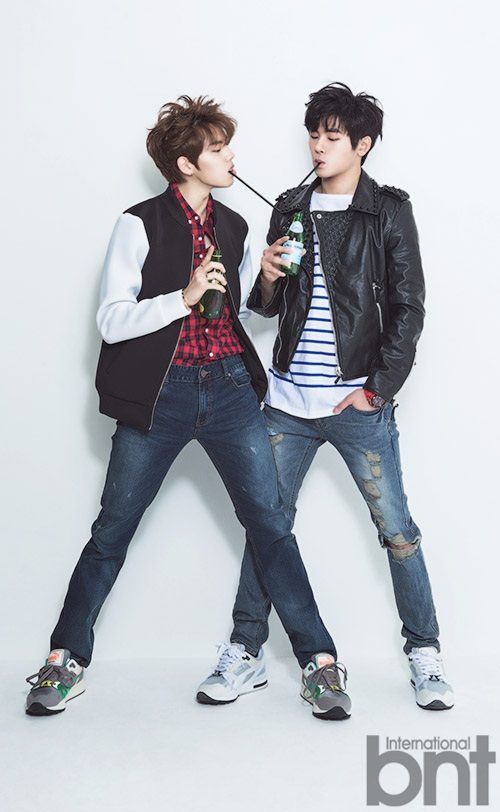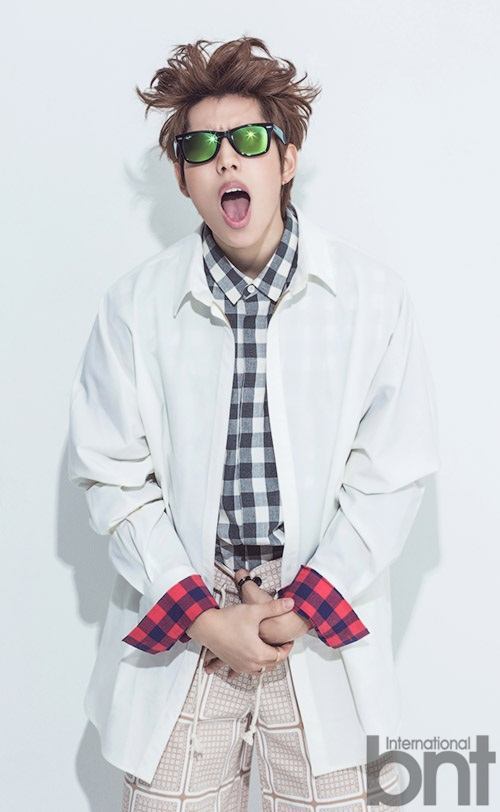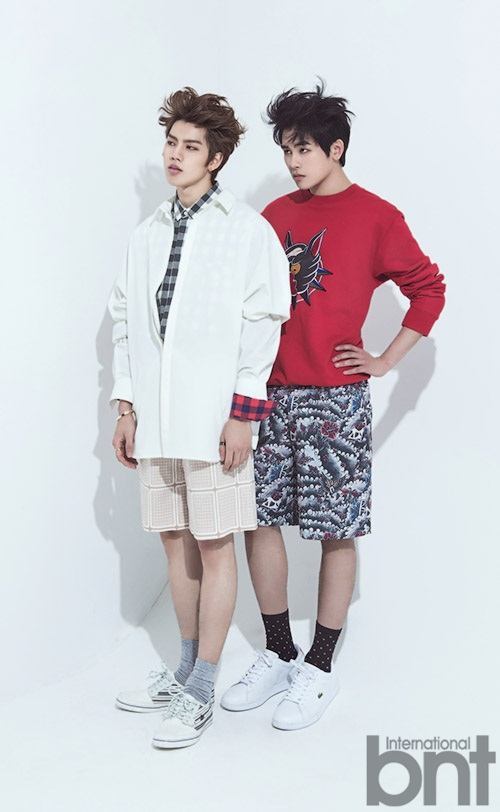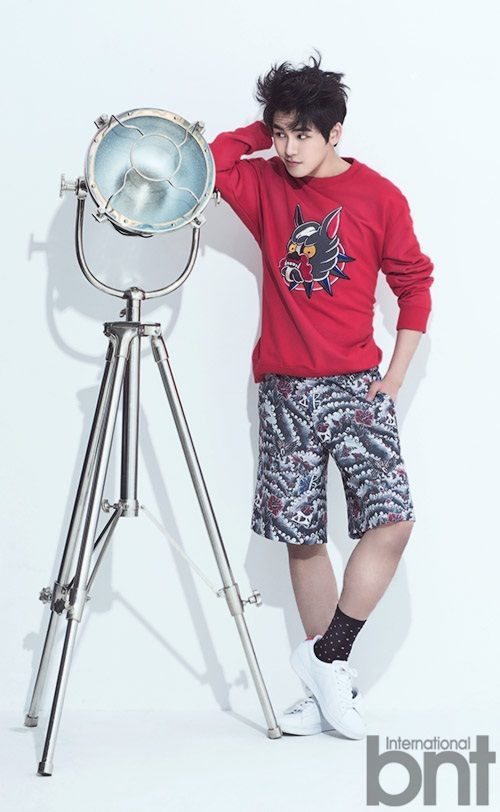 Here, INFINITE H goes for a more subdued look, as they are styled in darker hued clothing. Hoya, dressed in a billowy white shirt underneath a dark suit, finishes his simple look with a watch and shiny silver shoes. Dongwoo goes for a less conventional style with his eye catching leopard shirt and asymmetrically cut leather jacket.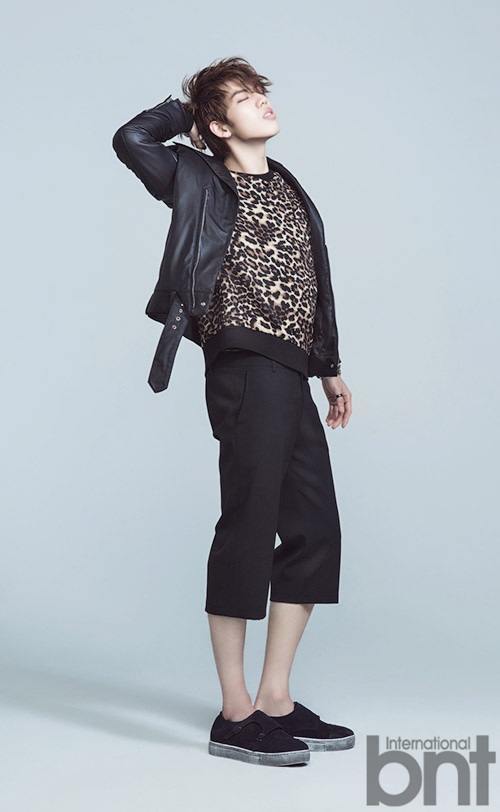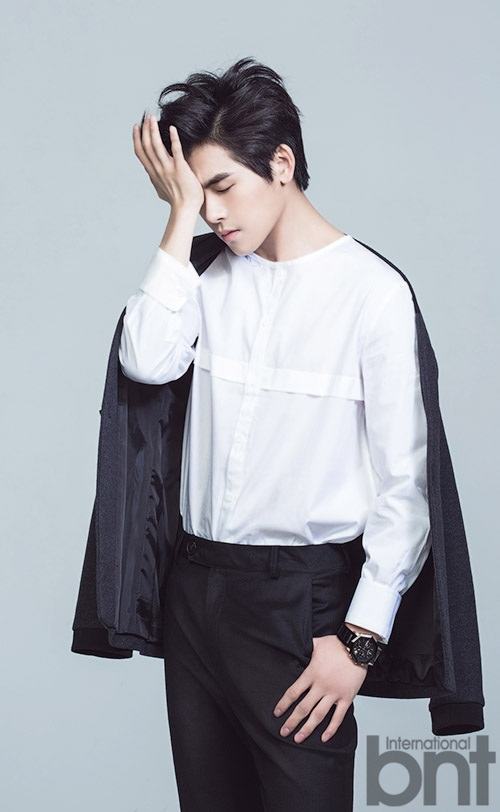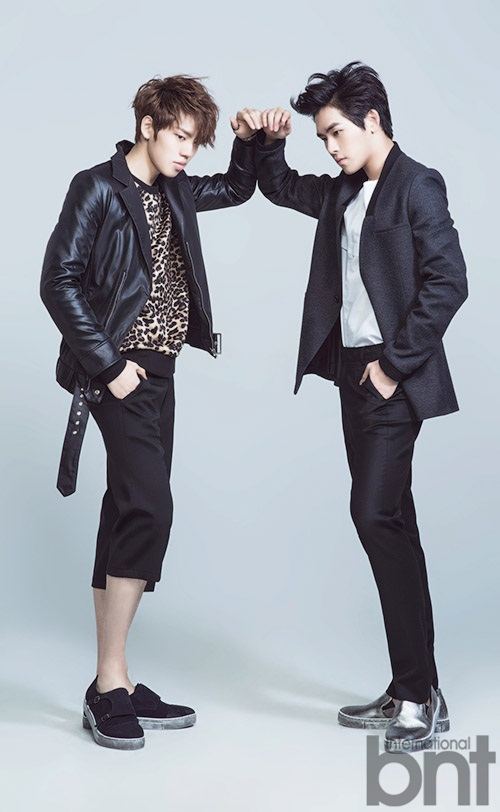 When asked about their ideal type, Hoya said "I don't have a clear ideal type but if I had to choose, I like the housewife type." Dongwoo, chuckling, responded with "My ideal type changes often. But I like a girl who I can communicate well with."
This isn't INFINITE H's only photo shoot this year, as they have also appeared in DAZED AND CONFUSED magazine.
Watch their behind the scenes video below!

Source: bnt International
Share This Post