INFINITE H reportedly filming "As Long As You're Not Crazy!" MV
After successful promotions with winning streaks for title track "Pretty," INFINITE H may be back with a new music video for "As Long As You're Not Crazy!"
After claiming five wins for title track "Pretty," INFINITE H has been rumored to be filming a new music video for "As Long As You're Not Crazy!"
On the night of March 22nd, lighting director for music videos, movies, and dramas Choi Man Ho shared two images through his blog and Twitter account of what seems like the filming set for the hip-hop duo (Hoya and Dongwoo). The two photos evidently captures Hoya sitting by the bed and scrutinizing the screen respectively.
Choi Man Ho captioned his blog post with. "INFINITE H March 20th Black Brown Studio." and his Twitter post with "INFINITE H As Long As You're Not Crazy mv."
Included as the seventh track from INFINITE H's second EP Fly Again, "As Long As You're Not Crazy" features Phantom's Sanchez, which received much attention upon its release.
https://twitter.com/cutefiend3316/status/579607346181095424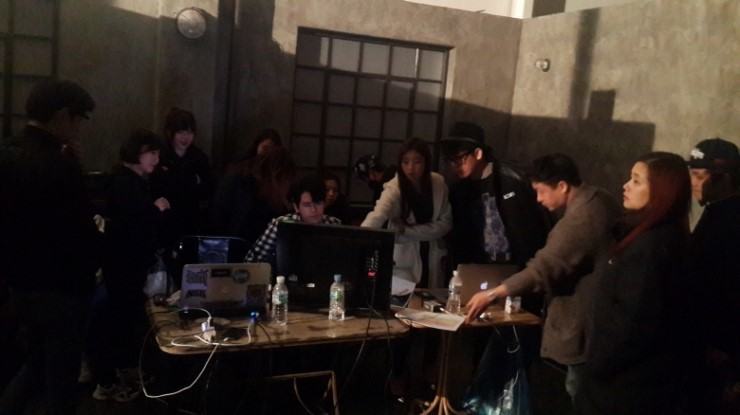 Source: Naver BLog
Share This Post