[★TRENDING] INFINITE's fridge is the nastiest in JTBC's "Chef & My Fridge" history
The moldy and expired truth behind INFINITE's personal fridge has been revealed, shocking the cast of JTBC's Chef & My Fridge.
On the food talk show, Sungkyu made a guest appearance with Girls' Generation's Sunny where the INFINITE member revealed his fridge which he shares with Hoya and Dongwoo.
The MCs shockingly revealed to the audience, "For the first time in the history of this show, the staff gave us masks to wear," hinting that the contents were the worst to have appeared on the show yet.
In the fridge, even instant foods that rarely spoil were moldy and some foods were so rotten to the point where it was unrecognizable. Looking at the expiration dates, the MCs found food expired in February 2014, March 2014, and May 2014. They even attempted to open one of the rice snack foods found in the fridge, only to be disgusted with the mold inside.
The only food found in Sungkyu's fridge that was not over a year expired as a bag of open bread expired on June 2015, which hilariously had the whole chef cast, Sungkyu, and Sunny clap in congratulations.
Looking into the freezer, the MCs found opened ice cream containers – with the members marking their own ice cream with their names.
The episode aired on June 29th at 9:40pm KST.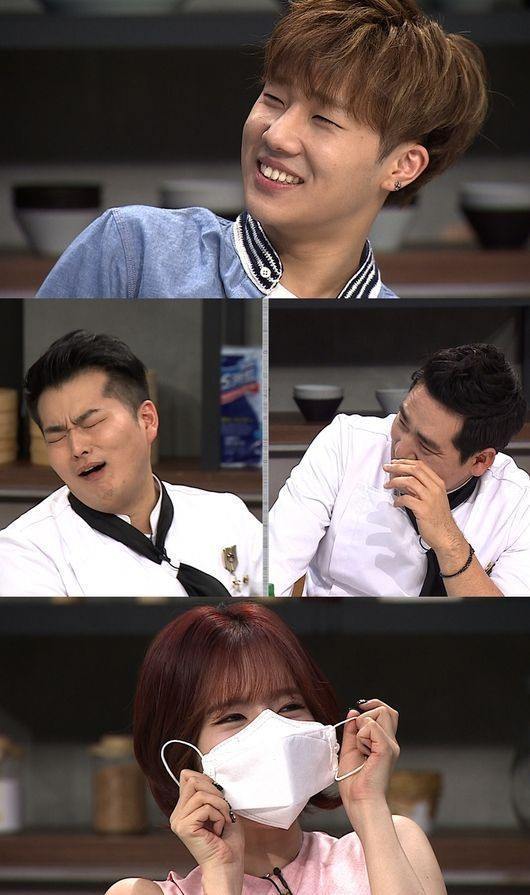 Source: OSEN
Share This Post